Run an online search for roofing contractors, and you'll be given a large collection of choices: national franchises, contractors from out of town and local roofers. Among those options, local roofing contractors offer the most benefits, many of which simply can't be found with others: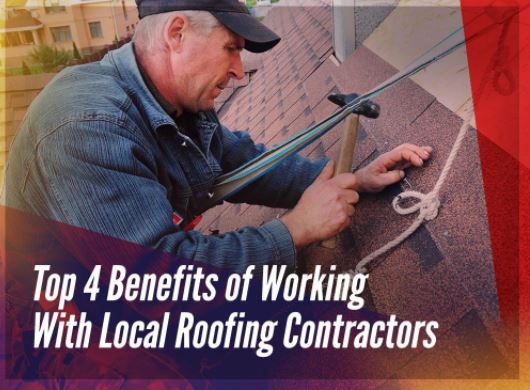 We make it easier to choose a roofer – Choosing to hire local roofers considerably narrows your selection down, giving you more time for reviewing their services, calling references, and making home consultations. If you prefer to visit showrooms and talk about a contractor's service in person, driving to one would be easy. Homecraft® Inc. has easy-to-find showrooms in Wilmington, DE and Boothwyn, PA.

We're trusted by the community – Your roofing deserves care and attention that simply can't be provided by anyone other than local contractors. Local roofers like ourselves are family-owned, and have been serving your area for decades. Even the owners are more hands-on with the projects, which means you can trust us to provide our utmost attention, whether you're making an inquiry or in need of emergency roofing assistance.

We know local building codes – One of the best advantages of hiring locals is that you're unlikely to have any issues in complying with local building codes. We make sure with every installation we work on that the homeowner will not have to deal with the embarrassment and expenses of having to tear down a part of their home just because it doesn't comply with local codes.

We can respond to roofing emergencies – Roofing emergencies require a fast response to minimize damage during a storm. You can't expect an out-of-town roofer to have a timely response to roofing emergencies. Local roofing contractors, on the other hand, can respond faster, even when they're working with insurance adjusters to ensure you get the compensation your roof deserves.
To learn more about our roof repair, maintenance and installation services, call Homecraft® Inc. today at (877) 494-0377. Use our contact form to schedule your free in-home consultation. We serve many areas in and near Newark, Middletown and Bear, DE.