First impressions make a difference when it comes to the overall appearance of your home. While revamping your exterior may not be as exciting as decorating your bedroom or living area, they're equally important. That's why when you start noticing unsightly flaws on your home's facade, you should consider some key upgrades.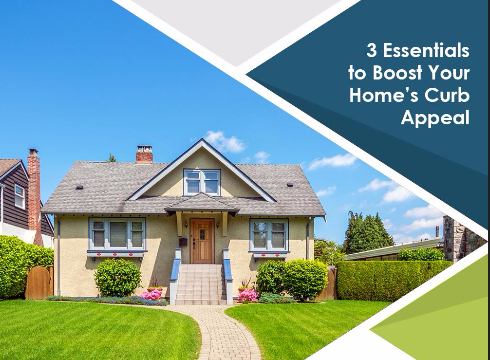 Homecraft® Inc., your premier vinyl siding company, shares how to maximize curb appeal:
Windows
Nowadays, many homeowners gravitate toward more—and larger—windows because they create a seamless indoor-outdoor connection. They bring in more natural light, which not only improves your mood but also makes your living space feel expansive. Furthermore, they create a stunning symmetry on your home's exterior, which is sure to grab some attention. To enjoy the best benefits, install windows that come with energy-efficient features to drive your comfort levels up and your utility costs down.
Doors
With the right design, entry doors can make a great impression. You can use them to express your personality and create a striking focal point. To come up with the perfect look, take cues from your home's other components. If there is brickwork, for instance, pick an oak or pine finish to achieve a rustic appeal. If you have a minimalist facade, white or black are your top options.
Siding
Your siding accounts for more than half of your home's exterior. It sets a welcoming vibe and accentuates your home's architectural character. That said, it's best to choose a durable and low-maintenance siding. This way, there's no need to scrape or repaint often to maintain its beauty.
As your trusted contractor, we recommend vinyl siding. It will not rot, warp or chip like wood, nor will it dent like aluminum. It also comes in a variety of colors and styles to match your home's aesthetics. It can retain its qualities for over 40 years, making it worth the investment.
Look no further than Homecraft Inc. for siding, doors and windows that stand the test of time. Call us today at (877) 494-0377 to learn more about our products and services. You may also complete our contact form to schedule your no-obligation consultation. We serve areas in DE, including Newark, Wilmington and Middletown.