Homecraft® has helped our neighbors make their homes more beautiful, comfortable, and energy-efficient since 1981. As one of the top roofers in our area, we have partnered with industry-leading manufacturers to provide you with the best products for your home. Today we will discuss the features and benefits of GAF's Timberline High Definition® Shingles: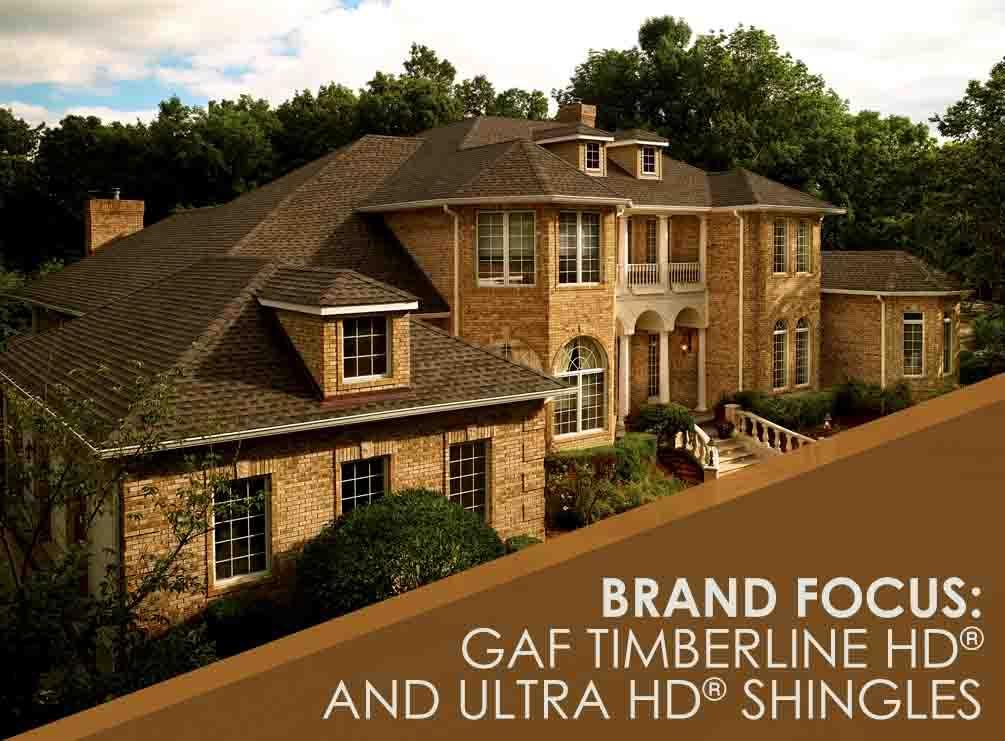 Timberline High Definition Shingles
Timberline High Definition Shingles are the number one-selling shingles in North America because of their genuine wood-shake appearance and excellent value and performance. They are architecturally stylish but practically priced, making them a great investment. GAF also backs these shingles with a Lifetime warranty. They also feature an enhanced shadow effect and "High Definition" color blends to create an authentic wood-shake look. They also have StainGuard® protection to prevent unsightly blue-green algae.
Timberline Ultra High Definition Shingles
As an expert in roof repair and design, we recommend Timberline Ultra HD® shingles for homeowners who want a more premium look for their home. These shingles are some of the thickest and most ultra-dimensional products offered by GAF. They have layers that are up to 53% thicker than regular architectural shingles. Naturally, these shingles also feature "High Definition" color blends and an enhanced shadow effect. Once we install them, you will immediately notice and appreciate the way they boost the profile of your roof.
GAF also designed these shingles with Advanced Protection® Technology to provide superior protection for your home and to minimize the use of natural resources. They have passed the industry's toughest wind resistance, long-term durability, long-term extreme-temperature resistance, and wind-driven rain performance tests. GAF also backs their Ultra HD shingles with a Lifetime limited warranty and they feature StainGuard protection.
Installing High Definition or Ultra High Definition Shingles for your home will transform its appearance and make it look more elegant and sophisticated. Homecraft is a GAF Master Elite™ contractor, putting us among the top 3% of all roofing companies in the country. You can rely on us for a quick, convenient, and flawless roof replacement. We serve many areas in DE, including Bear, Middletown, and Newark. Call us at (877) 494-0377 to learn more about our shingles. You can also schedule a free in-home consultation.