When you need more than what typical vinyl siding can offer, choose vinyl siding that's beautiful, durable and energy-efficient. Choose ProVia® CedarMAX™ insulated vinyl siding. As a certified ProVia vinyl siding contractor, let Homecraft® Inc. share with you its features and benefits.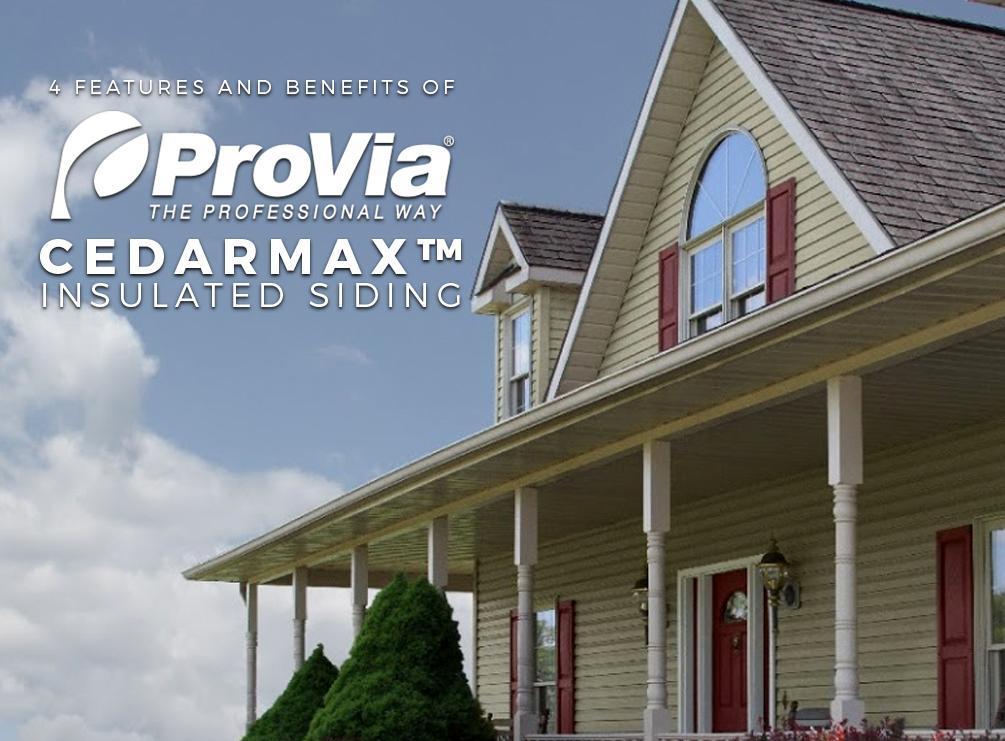 It's Energy-Efficient – Inefficient insulation facilitates thermal transfer through your exterior walls, which results in heat loss during winter and heat gain during summer. Even with outer wall insulation, up to 25% of the total heating and cooling energy gets lost through wooden wall studs, which makes up about a quarter of your home's exterior. CedarMAX bolsters your existing wall insulation and fenestrations (doors, windows, and skylights) and helps reduce thermal transfer. This results in reduced indoor heating and cooling requirements, which in turn results in lower monthly energy consumption. The improved energy efficiency also absorbs sound, resulting in a more peaceful home.
It's Impact-Resistant – If you've ever had to spend money on siding repairs because of damage caused by hailstones or debris, you'll appreciate CedarMAX's superior impact resistance. It's built for up to five-times greater impact resistance than other vinyl siding product. It also has a specially designed Cyclonic locking system that's windload-tested at up to 235 mph.
It's Moisture-Resistant – Upon installation, CedarMAX vinyl siding creates a breathable thermal barrier that allows moisture to evaporate, protecting your home against mold, mildew, and other moisture-related problems. Combined with the aforementioned high-wind resistance, CedarMAX protects your home against wind-driven rain and keeps your interior warm and dry.
It's Long-Lasting – CedarMAX looks beautiful upon installation, thanks to its various color options and a deep profile that improves shadow lines. But the best part is that it stays that way for a long time. A unique super-polymer formulation resists warping, cracking, fading and chalking, while the factory-installed colors don't require scraping and repainting. You can also have the peace of mind knowing that in addition to the ProVia manufacturer's warranty, we also have a three-year workmanship warranty that covers installation errors.
If you would like to know more about what CedarMAX insulated vinyl siding can do for your home, call Homecraft Inc. today at (877) 494-0377 or fill out our contact form to schedule your free in-home consultation. We serve many areas in the Tri-state area, including Hockessin and Wilmington, DE.