Keeping your home comfortable and efficient is no easy task. What seemed like small structural issues can evolve into large, expensive problems that can add wrinkles to your forehead—and you don't want that.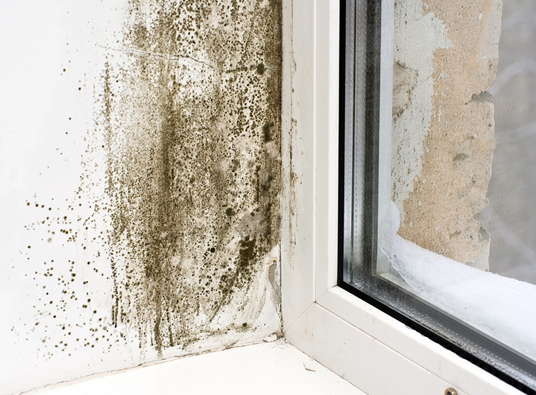 Stop household issues from growing through home improvement. In this article, Homecraft®, the top choice for roofing in Middletown, DE, discusses three common household problems and some handy tips to solve them.
1. Drafty Windows
Do you feel a chill in the room even with the thermostat turned all the way up? If this happens when you're near closed windows, then your units must be letting in cold drafts. This encourages condensation, which causes mold growth and moisture damage to your walls. Drafty windows pose a health risk to you and your family, since they can let in too much cold air. They also waste a lot of heating energy—a fact that your wallet may not take kindly to.
Deal with this by calling Homecraft® for replacements. With our superior energy-efficient windows, you'll enjoy the benefits of reduced heating costs and comfortable interior temperature. These are custom designed specifically for your home, eliminating gaps and cracks, which allow drafts. We also ensure a fast and easy installation process with minimal work required on your home's structure.
2. Mold and Mildew
Humidity or a water leak is the primary cause of mold and mildew in your home. This happens when water infiltrates your home from the outside through gaps and cracks in your siding. Depending on the amount of mold and mildew growth, this can lead to structural damage, premature paint failure, and a variety of health risks. For these reasons, you should make sure that your siding is in good condition.
Another great solution is wrapping your home in premium siding from Homecraft® Inc. When you turn to us for your siding needs, we will ensure that your home's exteriors receive the best protection and insulation to effectively prevent mold and mildew growth.
3. Clogged Gutters
A clogged gutter system is one of the most common household problems… and one of the most overlooked. Leaves and other debris can easily settle in your system throughout the year. This can cause clogging, which leaves your home exposed to water damage. To keep your system running smoothly, why not call your local roofers in Newark, DE to install excellent gutter covers for you?
Cleaning your gutters periodically to prevent clogs is tiring and dangerous work. Let Homecraft® help you through a patented Mastic Leaf Relief gutter protection system. This keeps your gutters clear while reducing the need for frequent gutter maintenance.
Homecraft® is a GAF Master Elite™ contractor, providing excellent roofing installation services that many Delaware homeowners trust. With us, you have peace of mind knowing that you and your investment are covered by strong GAF manufacturer warranties.
Household problems are practically nonexistent when you turn to Homecraft® for your home improvement projects. Call us today (302) 798-0302 for a free consultation.