Paoli, Pennsylvania
Roofing, Siding & Replacement Windows in Paoli PA
Homecraft® Inc. is the most trusted name in home improvement services in Paoli PA. Why? We pride ourselves on only installing top-of-the-line brand name materials with a commitment to excellence in all the jobs we take on. As your #1 solution for excellence, we are proud to give you top-quality craftsmanship, materials and products that stand up to time. Our customers have said time and again that it's our personalized attention that sets us apart. We offer roofing, siding, replacement windows, doors, and gutters.
Paoli PA has a population under 10,000 yet it's big on charm, nestled in Chester County as part of two townships: Tredyffrin and Willistown. Homecraft® Inc. is happy to come out to your Paoli home and provide a consult on what you need, from roofing to siding and everything in between.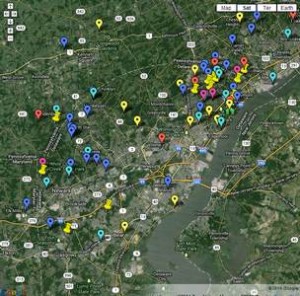 Window Replacement in Paoli PA
Our energy-efficient replacement windows are just what you need in Paoli PA if you want to save money on your energy bills. We boast the largest selection and highest quality when it comes to your choice of Homecraft® Inc. vinyl replacement windows, or Andersen® wood replacement windows.
New Doors in Paoli PA
Entry doors put a great face forward on your house, welcoming neighbors and friends to your door step. Make a grand entrance to your home with quality, rugged yet gorgeous new entryway doors from Homecraft® Inc., along with sliding patio doors, French doors and even automatic garage doors.
New Siding in Paoli PA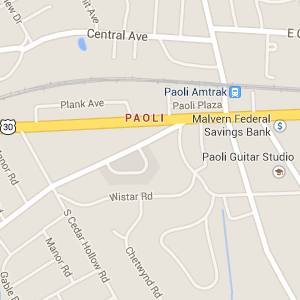 We have it all: cedar shake and easy-to-clean vinyl siding, whether you have a Cape or contemporary. We also give you a choice of colors, textures and styles to choose from unlike anywhere else. Homecraft® Inc. offers our customers choices when it comes to siding materials representing an unbeatable value in Paoli PA.
Roofing in Paoli PA
The structural integrity of your home depends on the quality of your roof. Without that, you could be losing energy and be at risk for leaks. Take the steps to strengthen your home's exterior with quality roofing by our Homecraft® Inc. contractors. Did you know we are GAF Master Elite® roofing contractors, giving you the country's highest quality roofing systems backed by our strong "Golden Pledge™" warranty protection?
Gutters in Paoli PA
Paoli PA homeowners, you don't want to experience water damage, clogged gutters or ice dams, right? With quality gutters, Homecraft® Inc. promises you those days are over. Our team of professionals can install your gutter system that's built to last, efficiently diverting the flow of water from rain, snow, or ice.
Home Improvement in Paoli PA
Home improvements are critical over the years, which is why we are your first choice in renovations, repairs and replacements. Homecraft® Inc. specializes in complete home improvement with the best products, materials and installation techniques for 100% customer satisfaction.
Areas we serve
Recent Jobs in Paoli, PA
API token or Client ID is invalid.