National Park, New Jersey
For Quality Roofing, Siding & Replacement Windows in National Park NJ, Make the Smart Choice with Homecraft® Inc.
Homecraft® Inc. boasts a solid reputation of providing untold value for our clients, who look to us to provide them with quality craftsmanship, materials and products when it comes to siding, window replacement, doors, gutters, and roofing. We do everything we can to improve your house and boost your property value!
Servicing all of National Park NJ and surrounding areas, we give you the best experience possible with the highest quality. Homecraft® Inc. has earned our reputation as the go-to provider for excellence among homeowners just like you. How can we help you? Our skilled and talented team can install respected brand name materials for your home in National Park, a borough located in Gloucester County. The population is just 3,000 but we're glad to see everyone hear has real pride in their properties. Here's what we offer you: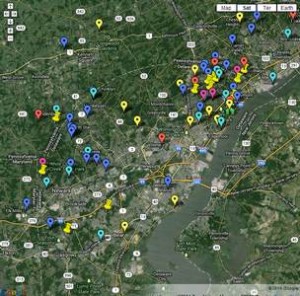 Window Replacement in National Park NJ
With unbeatable performance, guaranteed energy savings, and reliable service, you can't go wrong with our windows. We give you a choice between Homecraft® Inc. vinyl replacement windows or Andersen® wood replacement windows.
New Doors in National Park NJ
Our installation contractors can make you a whole new entryway with weather-resistant storm doors that protect your biggest investment. It's time you welcomed your visitors with beautifully crafted front entry, patio and garage doors in National Park.
New Siding in National Park NJ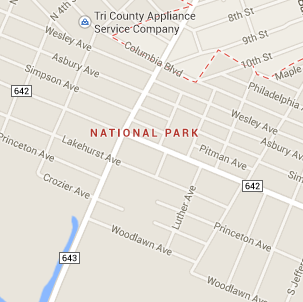 It's our pleasure to give you many options for siding, whether you're looking for cedar shake siding or vinyl siding in your town. Go with the traditional look of cedar shake siding to match the look and décor of your frame-built home or try sleek and stylish vinyl siding for a beautiful new look with virtually no maintenance needed.
Roofing in National Park NJ
Find out why so many of your neighbors trust Homecraft® Inc. for roof repairs and new roofing in National Park. We are GAF Master Elite® roofing contractors, offering you the country's highest quality roofing systems, backed by the industry-leading "Golden Pledge™" warranty protection.
Gutters in National Park NJ 
A good roof needs a complementary gutter system and vice versa. Gutters can prevent leaks, flooding and ice dams, but it has to be installed correctly with the right materials. As a proud homeowner, you should invest in high-quality gutter systems courtesy of Homecraft® Inc., made to handle anything from rain and snow to wind and ice.
Home Improvement in National Park NJ
Our home improvement service are second to none, providing you with a commitment to 100 percent customer satisfaction. Need to replace worn parts? What about repair damage? We can do it all, making smart home improvements for your peace of mind. Your home is your biggest investment, so invite our skilled and experienced team of professionals to install the highest quality roof possible.
Areas we serve
Recent Jobs in National Park, NJ
API token or Client ID is invalid.