News
Contact:
Joe Klink
Director of Corporate Relations
ProVia
330-852-1674
joe.klink@provia.com
www.provia.com
Donna Shelley
Public Relations
ShelleyComm
330-607-0405
donna@shelleycomm.com
FOR IMMEDIATE RELEASE
ProVia Earns 2022 ENERGY STAR® Partner of the Year Sustained Excellence Award
For the 15th year,ProVia is recognized for protecting the environment through energy efficiency.
SUGARCREEK,Ohio,May 5,2022 – ProVia announces it received the 2022 ENERGY STAR Partner of the Year—Sustained Excellence Award from the U.S.Environmental Protection Agency and the U.S.Department of Energy.This is the 15th year ProVia has been recognized for protecting the environment through energy efficiency.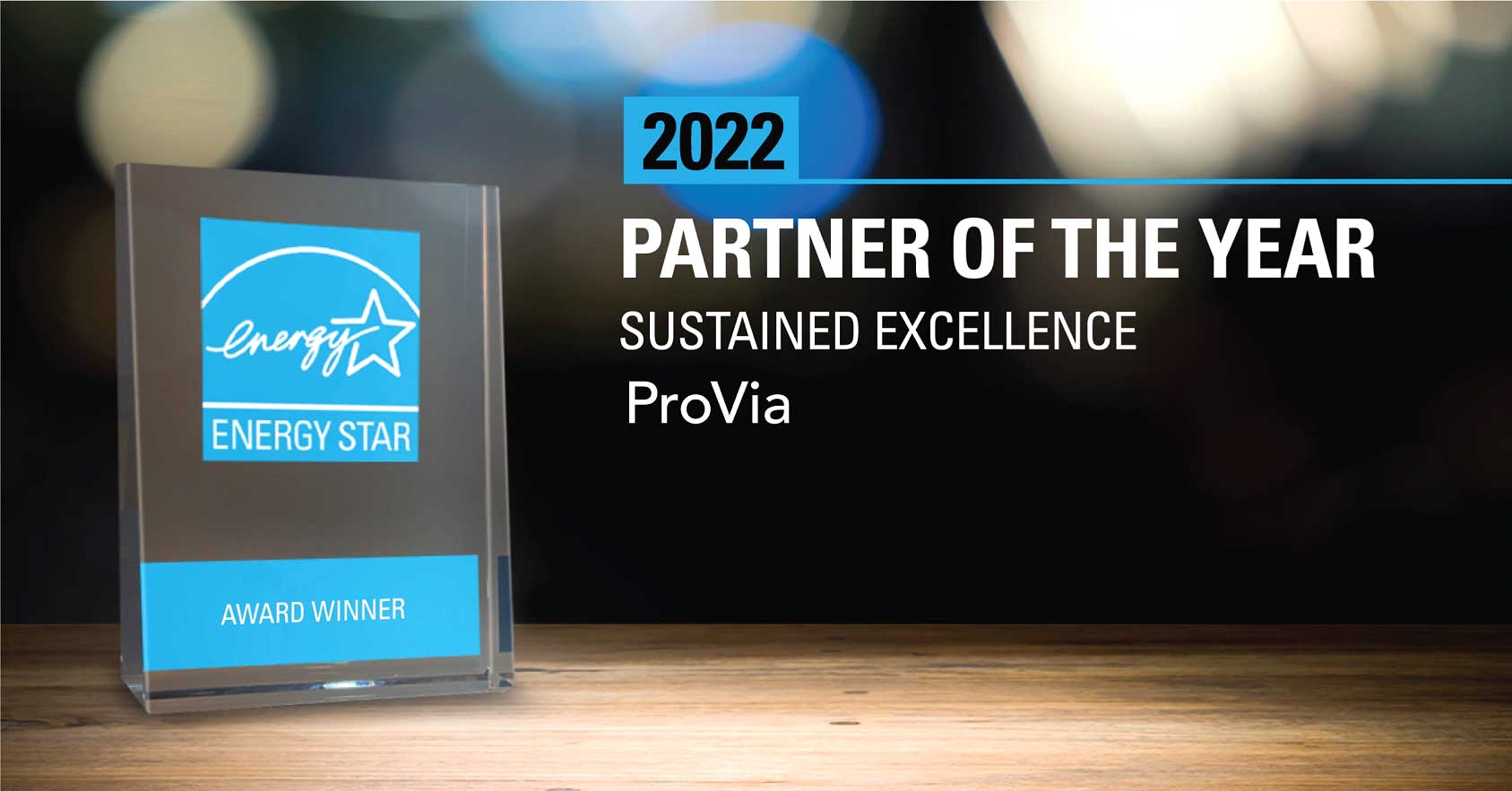 The Sustained Excellence award is the highest honor bestowed by the ENERGY STAR program.ENERGY STAR award winners lead their industries in the production,sale,and adoption of energy-efficient products,homes,buildings,services,and strategies.
"At ProVia,we engage in continuous innovation to bring top-performing products to market,as evidenced by this,our 15th ENERGY STAR award.We also pursue ambitious sustainability practices across our organization.We're honored to help American families and businesses save energy and money every day," said ProVia President&CEO Brian Miller.
"We know it's going to take all of us working together to tackle the climate crisis,and the 2022 ENERGY STAR award-winning partners are demonstrating what it takes to build a more sustainable future," said EPA Administrator Michael S.Regan."These companies are showing once again that taking action in support of a clean energy economy can be good not only for the environment,but also for business and customers.
" For more information about ProVia's ENERGY STAR program visit www.provia.com/energystar.
# # #
About ProVia®
ProVia is a leading manufacturer of professional-class entry doors,storm doors,patio doors,windows,vinyl siding,manufactured stone and metal roofing.The professional-class designation reflects the company's high level of quality,service and customization – in fact,remodelers ranked ProVia's windows #1 in the market for quality.Professionals also appreciate ProVia's unique ability to customize many products as needed.Equally important is the personalized treatment they receive after an order is placed or the product is installed.While many of ProVia's manufacturing processes are state-of-the-art,human craftsmanship is also involved,to ensure product quality and high-end aesthetics.ProVia's mission is "to serve,by caring for details in ways others won't." Each employee continually strives to put these words into action by providing unmatched quality and service,every day.ProVia.com.
About ENERGY
STAR ENERGY STAR® is the government-backed symbol for energy efficiency,providing simple,credible,and unbiased information that consumers and businesses rely on to make well-informed decisions.Thousands of industrial,commercial,utility,state,and local organizations—including more than 40 percent of the Fortune 500® —rely on their partnership with the U.S.Environmental Protection Agency(EPA)to deliver cost-saving energy efficiency solutions.Since 1992,ENERGY STAR and its partners helped American families and businesses avoid more than $450 billion in energy costs and achieve 4 billion metric tons of greenhouse gas reductions.More background information about ENERGY STAR can be found at: https://www.energystar.gov/about and https://www.energystar.gov/about/origins_mission/energy_star_numbers.