Central Square, New Jersey
Roofing, Siding & Replacement Windows in Central Square NJ
When you need home improvement done right, choose Homecraft® Inc. with its 30 years of experience. Our affordable, high-quality home improvement services highlighted by top-notch customer care will give you peace of mind throughout Central Square in Linwood NJ, a thriving area of the community that draws locals and tourists alike.
For the best service in Central Square, we guarantee the use of superior craftsmanship, the best materials and long-lasting products! Check out what we provide you: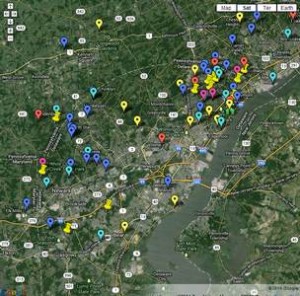 Window Replacement in Central Square NJ
If you're sick of throwing money out the window, you should invest in some long-lasting replacement windows with our help. For the ultimate in energy efficiency and beauty, vinyl replacement windows by Homecraft® Inc. or wood replacement windows by Andersen® are the right choice.
New Doors in Central Square NJ
The doors on your home should provide an open welcome for family and visitors alike. For new doors in Central Square NJ your best choice is Homecraft® Inc. We can design a brand new entryway with a rugged, durable entry door; replace a balky old patio door with a smooth-operating new sliding door; add a weather-resistant storm door to protect your home; or even replacing your rickety old garage door with a beautiful new automatic door. It's no wonder we are among the leading door companies in Central Square NJ!
New Siding in Central Square NJ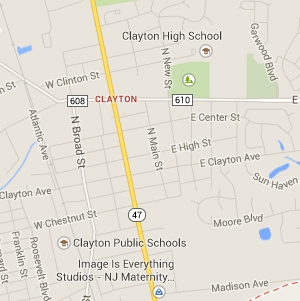 We have all kinds of siding for you to choose, from cedar shake to resemble real wood to easy-to-clean vinyl siding. No matter which type of house you have, we can give you advice on which colors, textures and styles to choose. Homecraft® Inc., unlike many other area siding contractors, prides itself on offering our valued clients a choice of siding materials for top-notch value in Central Square.
Roofing in Central Square NJ
It can be hard trusting your roof to a contractor, but with us, you get peace of mind because we are GAF Master Elite® roofing contractors, an honor that we are very proud of. This means you receive the highest quality roofing system installed by experts who have proven abilities in the best roofing systems. You also get our Golden Pledge™ warranty protection that ensures your strong, dependable roofing system from Homecraft® Inc. will last the test of time.
Gutters in Central Square NJ
Standing water and leaks are par for the course when you invest in cheap gutters. Here at Homecraft® Inc., we make sure your gutter system complements your roof to provide efficient water run-off that won't cause clogging and leaking.
With the ability to add substantial value to your property, home improvements like additions and interior design can give you a solid investment that will benefit you for years to come. From repairs to full-blown renovations, our Homecraft® Inc. team can help make your dreams come true. You can finally live in the home you want!
Areas we serve
Recent Jobs in Central Square, NJ