Sewell, New Jersey
#1 in Excellence for Roofing, Siding & Replacement Windows in Sewell NJ
Whether you need a simple repair or a complete home renovation, Homecraft® Inc. delivers the best in craftsmanship, materials and products built to perform. We can't wait for you to see what our skilled and talented team can do to make your home more comfortable and beautiful. We give you personal attention every customer expects and deserves, backed by incredible value because we are dependable, reliable, and dedicated when it comes to siding, window replacement, doors, gutters, and roofing.
We love serving you in Sewell NJ, located in Mantua Township in Gloucester County. Named after Senator William Joyce Sewell, your town has a population of 37,000, enjoying its distinction as the location of the last operational greensand mine on the planet.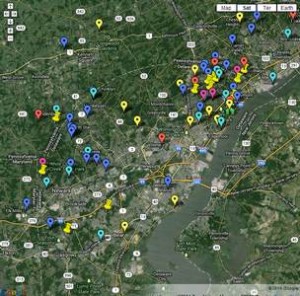 Window Replacement in Sewell NJ
With us, you get treated to two options: either Homecraft® Inc. vinyl replacement windows or Andersen® wood replacement windows, both of which give you performance, guaranteed energy savings, and reliable service. It may be time to replace your old windows that are leaking heat and cold air with more efficient ones to keep your energy bills down.
New Doors in Sewell NJ
We firmly believe your front doors should  warmly welcome your family and visitors. Look to our experts to  design a brand new entryway with a rugged, durable entry door. We can even replace a broken old patio door with a smooth-operating new sliding door for the best service and products in Sewell NJ.
New Siding in Sewell NJ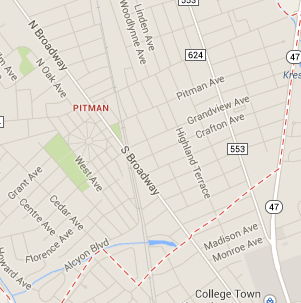 You may get stuck with only one option or siding with other Sewell siding contractors in the area. Not so with Homecraft® Inc.. We give you several choices that may fit the style of your home, from the traditional look of cedar shake siding to sleek vinyl siding. Cut down on your maintenance today and never paint again!
Roofing in Sewell NJ
We are GAF Master Elite® roofing contractors. That means something to us: in fact, we are proud of this honor that only three percent of American contractors enjoy. And with our "Golden Pledge™" warranty protection, you know you're getting high-quality roof installation you can count on for decades to come.
Gutters in Sewell NJ
Here at Homecraft® Inc., it's our job to make sure your high-quality gutter system works in tandem with your roof for efficient water run-off that won't cause clogging, standing water and leaks. Seamless gutters are the way to go for smooth-flowing water.
Home Improvement in Sewell NJ
Lean on our proven, trained team to make any improvement, repair, or renovation you need. We go through training to give you the very best products, materials and installation techniques so your satisfaction is 100% guaranteed. From replacement of worn parts to damage repair, we can help.
Areas we serve
Recent Jobs in Sewell, NJ