Choose ProVia® Endure™ Replacement Windows for Maximum Energy Savings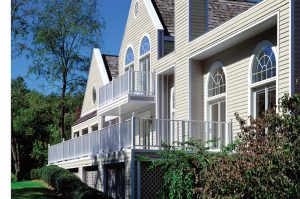 One of the top reasons to replace your home's windows is to enhance and improve the energy efficiency of your home. That's where Homecraft® Inc.'s ProVia® Endure™ vinyl replacement windows really shine!
Endure™ windows meet the highest standards of energy efficiency, and are ENERGY STAR® certified. That means they'll deliver consistently reliable protection against energy loss and infiltration, working 24/7 to keep your home more comfortable in all temperatures and weather conditions. In fact, both the Endure™ series and Aeris™ line of windows from ProVia® have been recognized by ENERGY STAR® as the "Most Efficient" windows for 2017 in preventing greenhouse gas emissions by meeting rigorous energy efficiency performance levels set by the U.S. Environmental Protection Agency.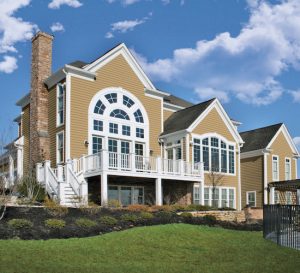 The secret is in the combination of a durable, rigid vinyl frame and sash, with an advanced technology glass package that features your choice of dual- or triple-pane design and exclusive ComforTech™ warm edge glazing. The result is a window that creates an effective thermal barrier to help keep you warmer all winter and cooler during the hot, humid summer months. All while reducing energy usage by up to one-third!
High Performance, Low Maintenance, Exceptionally Good Looking
Superior energy performance does not mean you have to sacrifice beauty. Homecraft® Inc. gives you a wide choices of window styles, colors, hardware and finishes when you choose Endure™ windows for your window replacement project. Each window is custom measured and manufactured specifically to fit your home. Choose from any of these styles:
Double Hung
Casement
Sliders
Garden
Picture
Bay & Bow
Custom Shapes
You can add options like privacy glass and custom grids to fully customize your new windows. Plus, every ProVia® Endure™ Series replacement window is covered by a transferable lifetime limited warranty.
Its no wonder that Consumers Digest magazine rated the Endure™ Window Series as the "Best Buy in the Vinyl-Premium" category when they rated replacement windows!
Professional Window Replacement for Long Lasting Value
Homecraft® Inc. is committed to making your window replacement project a wonderful experience. Our skilled and talented installation teams help to ensure that your custom-fit windows are properly seated and installed to eliminate gaps and secure a weathertight seal. You'll enjoy years of reliable protection and performance from your new ProVia® Endure™ replacement windows!