Mastic Vinyl Siding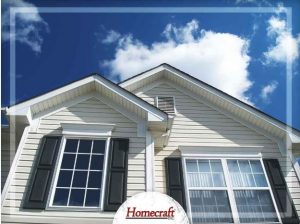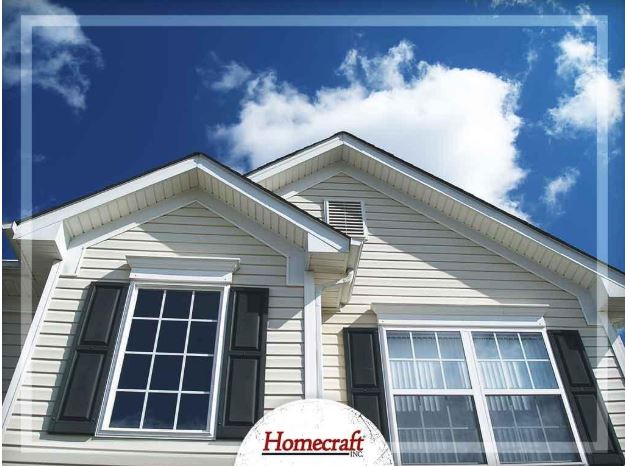 Beautiful, Durable Mastic Vinyl Siding
Not all vinyl siding is the same. And not all vinyl siding contractors have the expertise and experience to properly install and finish your home's siding so that you will enjoy many years of protection and beauty. Luckily, homeowners in Delaware and the Tri-State region can access the powerful combination of the best siding contractor – Homecraft® Inc. – and the highest quality manufacturer – Mastic.
Mastic helped to pioneer vinyl siding more than 75 years ago and has been at the leading edge of vinyl technology and design ever since. The array of styles, colors and finishing trim options available from Mastic helps to ensure that Homecraft® Inc. can help you can customize the look of your home.
Beautiful Choices, Low Maintenance
Want to update the look of your home? Mastic vinyl siding is available in 17 standard color choices and 9 premium color options. Combine your color choice with an amazing range of trim colors and you can create a beautiful new look to enhance the "curb appeal" of your home. Plus, vinyl siding is virtually maintenance free and can be quickly and easily cleaned.
Advanced Siding Technology
The Mastic vinyl siding installed by Homecraft® Inc. incorporates some of the most advanced technological features available. As a result, you are assured that your new vinyl siding will be durable, weather resistant, wind resistant and won't fade, crack or chip. Mastic also solved the age-old problem of dark vinyl colors fading by introducing SolarDefense Reflective Technology™ that resists facing and distortion and comes with an industry-leading No Fade, No Distortion Promise.
Peace of Mind for a Lifetime
As a certified Mastic siding installer, Homecraft® Inc. can offer you the manufacturer's exclusive V.I.P Limited Lifetime Warranty. This means your products are covered for as long as you live in and own your home. If you sell your home, the warranty is transferable and the new owners are covered for 50 years from the date of original installation. That's peace of mind you can live with.