ProVia® Delivers the Ultimate in Siding Beauty and Performance
Vinyl siding has long been the most practical – and popular – choice among homeowners looking for the best value in attractive, low maintenance siding. But not all vinyl siding is created equal. That's why Homecraft® Inc. has partnered with ProVia®, one of the country's leading home improvement product manufacturers, to provide our customers with a selection of top-rated vinyl siding.
Save Energy with CedarMAX™ Insulated Vinyl Siding
Cold winds and damp conditions can seep through many types of home siding materials. Which is why Homecraft® Inc. is proud to install ProVia's CedarMAX™ insulated vinyl siding. An integrated layer of foam insulation provides superior thermal protection that far exceeds the performance of thinly applied foam sheets that are typical of most siding installations.
Here are just some of the features that make CedarMAX™ the top choice in insulated siding for homeowners: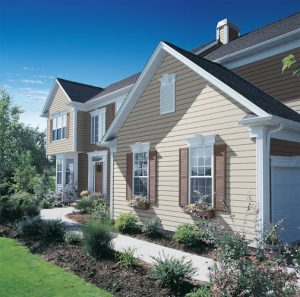 ASTM D7793 certified by the Vinyl Siding Institute
Formulated from high-grade raw materials
Tri-Pigment Reflective Technology
Weather Barrier Shield with SPX-2000 UV Blocker
Color-Keeper™ Anti-Fade Protection
CedarMAX™ is available in a wide range of colors and finishes, with matching trim and accessory packages for total look.
Relax! Homecraft® Inc. is On the Job.
Once you have made the decision to go with beautiful, low maintenance vinyl siding for your home, make sure your next choice is the region's most experienced siding installation company – Homecraft® Inc. Our skilled siding professionals take great pride in delivering a complete package of siding, trim and accessories that will transform the look of your home. And we do it efficiently, conscientiously and with minimum disruption of your home life.
Get a FREE Vinyl Siding Estimate
Call Homecraft® Inc. today at (302) 798-0302; to schedule a free in-home consultation and estimate for siding your home with ProVia® CedarMAX™ vinyl siding. Or just fill out our convenient on-line "Request a Quote" form.