Mount Royal, New Jersey
Roofing, Siding & Replacement Windows in Mount Royal NJ
Homecraft® Inc., built on personalized attention, is your reliable and dedicated source for roofing, siding, replacement windows, doors, and gutters. Our skilled and friendly contractors give you 100 percent no matter what by selling and installing only the best brand name materials to deliver top-notch craftsmanship at low prices.
With more than 30 years of experience in this industry providing quality home improvement services, Mount Royal NJ homeowners can feel comfortable choosing us for top craftsmanship, materials and products. Mount Royal sits in East Greenwich Township in Gloucester County, with a population of just 700 at last check. Despite the size, Mount Royal is big on pride in home ownership.
Let us help you with that!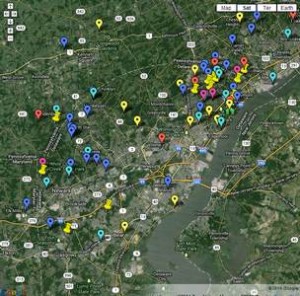 Window Replacement in Mount Royal NJ
Homecraft® Inc. is proud to deliver on top-notch performance, guaranteed energy savings, and reliable service with its stellar replacement windows choices: Homecraft® Inc. vinyl replacement windows or Andersen® wood replacement windows. If you crave energy savings, we can help with top-quality products.
New Doors in Mount Royal NJ
As your #1 door company in Mount Royal NJ, we are skilled in incorporating brand new entryways with weather-resistant storm doors to protect your home in all climates. We also install new sliding doors and automatic garage doors to improve your daily life.
New Siding in Mount Royal NJ
Whether you're looking for authentic-looking cedar shake siding or vinyl siding in Mount Royal NJ, it's our job to increase the value and curb appeal of your property. Don't ever paint again! Our quality siding will insulate your home and make it more energy efficient in no time.
Roofing in Mount Royal NJ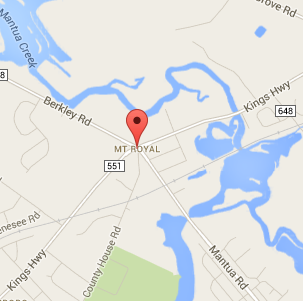 For the best in roof repairs and new roofing in Mount Royal NJ, our GAF Master Elite® roofing contractors can deliver on promises of high-quality roofs punctuated by expert installation. Our "Golden Pledge™" warranty protection is the foundation on which we succeed every time.
Gutters in Mount Royal NJ
Standing water and leaks come hand in hand with cheap gutters. Here at Homecraft® Inc., we make sure your gutter system complements your roof to provide efficient water run-off that won't cause clogging and leaking.
Home Improvement in Mount Royal NJ
As a company committed to 100 percent customer satisfaction, we are happy to make your ideas and designs come to life with investments that last the test of time. Our home improvements, whether you're in need of replacement parts, damage repair, or additions, offer you a positive solution to your renovation needs.
Areas we serve
Recent Jobs in Mount Royal, NJ
API token or Client ID is invalid.