Vinyl Window Styles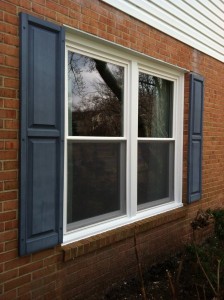 In selecting the right replacement windows Delaware homeowners have a wide array of styles from which to choose. Homecraft® Inc. installs all styles of replacement windows. Choose your style below. Each will be custom fit for your home for perfect installation with no gaps.
Double Hung Window

Double Hung windows operate by sliding either of the sashes up and down within the window frame. This is one of the most common window styles.
Casement Window

Casement windows are hinged on one side and operate by turning a crank at the bottom of the window.
Awning Windows

Awning windows are top-hinged and operate by turning a crank at the bottom of the window.
Glider Window

Glider windows (also called sliders or sliding windows) operate by sliding the sash side to side.

Picture Window

A dramatic improvement to any living space, Picture Windows are design to accentuate the unique architecture of your home.
Bow Window

Bow windows include four or more windows of the same size joined together to make a curved shape. Bow windows protrude from an exterior wall similar to Bay windows.
Bay Window

Bay windows protrude out from an exterior wall and generally have three sides. Typically this includes a larger stationary window in the center flanked by two smaller windows on either side.