Warwick, Maryland
Roofing, Siding & Replacement Windows in Warwick MD
Warwick MD homeowners can feel comfortable selecting Homecraft® Inc. for the very best craftsmanship, materials and products backed by personalized attention, and dependable, reliable, dedicated and friendly contractors. We are happy to serve the neighborhoods of Delaware, Maryland, New Jersey, and Pennsylvania.
Homecraft® Inc. has more than 30 years of experience in this industry, and we want to make your home a more comfortable and affordable place to live. We do everything in regards to home improvement: roofing, siding, replacement windows, doors, and gutters.
Our reputation precedes us as the top home improvement company in Warwick, a cozy community in Cecil County, Maryland. Bursting with history, this town is home to the St. Francis Xavier Church, which listed on the National Register of Historic Places.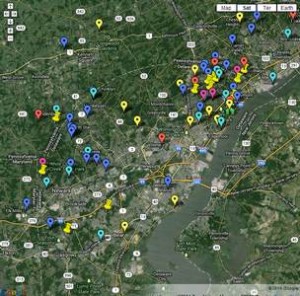 Window Replacement in Warwick MD
With top-notch performance, guaranteed energy savings, and reliable service, you get several choices with Homecraft® Inc. vinyl replacement windows or Andersen® wood replacement windows. Replace those old drafty windows with high-quality ones in a variety of styles and prices.
New Doors in Warwick MD
If you require a weather-resistant storm door to protect your home, we are here to help. There's no better way to welcome your family and visitors than with a sleek new front door. Rely on us for the knowledge and skills to design a brand new entryway for you with doors that are beautiful and durable.
New Siding in Warwick MD
It's easy for siding contractors to claim to give you lots of options; not many actually do. Homecraft® Inc. does! We provide you with a wide variety of siding materials, textures, styles and colors to suit your personal style. Simply browse through our inventory: will you go with the traditional look of cedar shake siding to match the look and décor of your Cape Cod home, or will you opt for a quality vinyl siding that doesn't require lots of cleaning?
Roofing in Warwick MD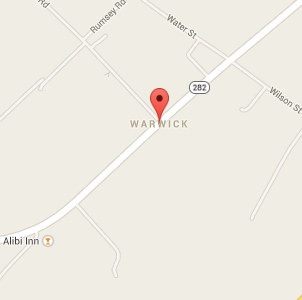 As the most important structural system in your home, your roof must protect your house and your family from all types of weather. Find out why so many of your neighbors trust Homecraft® Inc. for roof repairs and new roofing around. We are GAF Master Elite® roofing contractors, offering you the country's highest quality roofing systems, backed by the industry-leading "Golden Pledge™" warranty protection.
Gutters in Warwick MD
Just like roofing must be high in quality, so too must gutters. With an excellent gutter system to safely and efficiently get rainwater off your roof and away from the home, you can lean on Homecraft® Inc. gutters that prevent clogging, standing water and leaks.
Home Improvement in Warwick MD
Let us make your ideas and designs come to life with investments that last for many years. We are dedicated to 100 percent customer satisfaction, due to our skilled and experienced team of professionals who are here to treat you to the highest quality roof possible on your home. We offer replacement parts, damage repair, or additions.
Find out more about Warwick MD
Areas we serve
Recent Jobs in Warwick, MD