Financial Options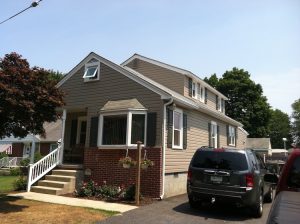 Want to get going on your home improvement project but are not sure how to pay for it? Homecraft® Inc. is ready to help you with attractive financing options that allow qualified homeowners to improve their homes now and pay later for their home improvement projects.
With many financing options available, you don't have to put off your project any longer. Our programs offer:
90 days same as cash
Secured and unsecured lending options
Financing programs which require little or no equity in your home
No appraisal required for most loans
A variety of financing options to accommodate everything from small home improvements to larger or luxury projects
Same day approval in most cases
Fast funding to get your project started quicker
Perfect and less-than-perfect credit histories are welcomed
One hundred percent financing with no down payment to qualified borrowers
All programs are available to homeowners with existing mortgages
Fixed rates and extended repayment terms to keep your project within budget
Most loans can be closed in your home at your convenience
Contact Homecraft® Inc.  today for additional information or to apply for financing for your home improvement project.
Get a FREE Quote
Call Homecraft® Inc. today at 1-877-494-0377 to schedule a FREE in-home consultation and estimate for your next home improvement project.