Monroeville, New Jersey
Roofing, Siding & Replacement Windows in Monroeville NJ
Homecraft® Inc. has your best interests at heart. We want you to have a positive experience with quality installation at affordable prices. That's why we only use the most respected brand name materials and exceptional customer service at affordable prices. We offer our services throughout Delaware, Maryland, New Jersey, and Pennsylvania with roofing, siding, replacement windows, doors, and gutters that feature excellent quality and value.
We are your go-to source in home improvement services, from siding and window replacement to roofing and gutters in Monroeville NJ, a small community punctuated by wooded areas and farms. Named after Rev. Samuel Y. Monroe, Monroeville is home to 5,000.
Check out what we do for you to improve your home: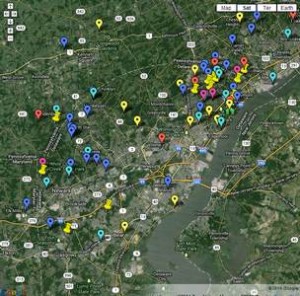 Window Replacement in Monroeville NJ
You enjoy several choices with us in regards to replacement windows: Homecraft® Inc. vinyl replacement windows or Andersen® wood replacement windows. It's time to replace your old drafty windows, so visit come us in Monroeville for high-quality replacement windows in a variety of styles and prices.
New Doors in Monroeville NJ
There's no better way to welcome your family and visitors than with an attractive new front door. Rely on us for the knowledge and skills to design a brand new entryway for you with doors that are beautiful and durable. If you require a weather-resistant storm door to protect your home, we are here to help. If you need to replace your old garage door with a new state of the art one, we are here for that too.
New Siding in Monroeville NJ
In need of new cedar shake siding or vinyl siding in Monroeville NJ? Let our siding experts transform the look and feel of your home, with no need to ever paint or provide much maintenance again. With our siding, your home is insulated and more energy efficient with services and products by Homecraft® Inc. We offer you the traditional look of cedar shake siding or the maintenance-free option of sleek vinyl siding.
Roofing in Monroeville NJ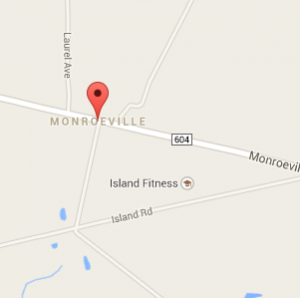 Offering you high quality roofing systems, backed by the industry-leading "Golden Pledge™" warranty protection, will allow you to rest easy under a Homecraft® Inc. roof. Our contractors are highly trained in the best installation techniques and materials, meaning your roof will last for decades to come. There's no question you should rely on Homecraft® Inc. for roof repairs and new roofing, as we are GAF Master Elite® roofing contractors – the best of the best!
Gutters in Monroeville NJ
You need peace of mind knowing that your home is safe from water damage. That's where quality gutters come in, paired with a well-built roof. Homeowners like you have come to count on Homecraft® Inc. for their gutter systems that divert rain flow due to rain, snow, or ice in the best possible way.
Home Improvement in Monroeville NJ
Your home is a reflection of how you want to live. Our team can make any improvement, repair, or renovation you need because we are continually trained in the best products, materials and installation techniques. Your satisfaction is 100% guaranteed, so leak on us to replace worn parts, repair damage, or make home improvements in any room of your house.
Areas we serve
Recent Jobs in Monroeville, NJ