Seamless Gutters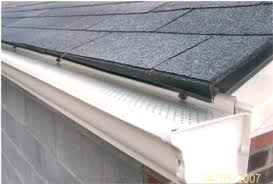 Sagging, rusting or leaky gutters on your home are as bad – or worse! – than having no gutters at all. That's why Homecraft® Inc. installs seamless aluminum gutters for their strength and durability.
Homecraft® Inc. can custom build seamless gutters for your home. A Mastic seamless gutter system is an easy, effective way to maintain the structural integrity of your home.
Water leaking into your home can cause damage all the way down to the foundation, even causing fires if it gets into your electrical work. This can be prevented by installing a seamless Mastic gutter system from Homecraft® Inc., the leading Delaware gutter system contractor.
Benefits of Seamless Aluminum Gutters
No need to repaint year after year.
Aluminum doesn't rust like galvanized steel.
Aluminum is lighter than steel.
We use hidden hangers with screws instead of nails. Screws are less likely to come loose and don't require a hole in the face of the gutter system.
With no seams except at the corners you can be sure that there will be no leaks.
Gutters are offered in 14 different colors, which are baked on for a long, beautiful appearance. All finishes are guaranteed for 20 years to insure a long-lasting, beautiful finish.
5″ and 6″ aluminum seamless gutters
Seamless guttering provides a more uniform appearance.