Woodstown, New Jersey
Roofing, Siding & Replacement Windows in Woodstown NJ
Living in Woodstown NJ, you know the value of your property and how it affects the whole neighborhood. That's why you should rely on Homecraft® Inc. for its three decades of excellence in home improvement throughout the area, including Woodstown, a borough in Salem County home to 3,400.
Check out what our experienced team can do for you:
We are confident in the value we can offer you when it comes to these home improvements, so give us a call today.
Window Replacement in Woodstown NJ
Our energy-efficient replacement windows will immediately breathe new life into your home. We have the widest selection and highest quality when it comes to Homecraft® Inc. vinyl replacement windows or Andersen® wood replacement windows.
New Doors in Woodstown NJ
Our proven experts can make you a whole new entryway with weather-resistant storm doors that shield your home at a competitive price. Consult with Homecraft® Inc. for durable entry doors that are unmatched in quality.
New Siding in Woodstown NJ
With quality siding that lasts, your home is better insulated and more energy efficient. Homecraft® Inc. can give you the traditional look of cedar shake siding or modern vinyl siding that needs little maintenance. With our durable siding, there's no need to paint ever again.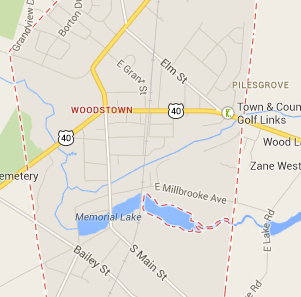 To guard against leaks, you need a dependable roof. We can provide that for you, thanks to GAF Master Elite® roofing contractors that offer services backed by the industry-leading Golden Pledge™ warranty protection.
Gutters in Woodstown NJ
Our seamless gutter will keep your home safe from water damage. We know you have come to rely on Homecraft® Inc. for gutter systems that are built to last. Any good roof must be accompanied by well-designed and properly installed gutters in order to do its job, efficiently managing the flow of water off your roof and away from your foundation to avoid flooding.
Home Improvement in Woodstown NJ
Backed by a commitment of 100 percent customer satisfaction, our skilled and experienced team of professionals are proud to install the highest quality roof possible on your home. Choose Homecraft® Inc. to make your ideas and designs come to life with smart home improvements, whether you're in need of replacement parts or damage repair.
Areas we serve
Recent Jobs in Woodstown, NJ