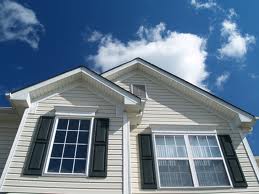 Homecraft®, Inc. is proud to install premium vinyl siding from Mastic, one of our nation's top manufacturers of vinyl siding. Our Delaware vinyl siding contractors have extensive experience installing vinyl siding from Mastic.
Here are just some of the features of Mastic's top-of-the-line vinyl siding:
The color is clear through so scratches and nicks don't show
Outstanding weatherability and colors that last
Strength and quality
Won't rot, peel, flake or blister
Termites won't eat it
An occasional rinsing with your garden hose is the only maintenance needed
The money you save by avoiding the high cost of painting and repairs will, over time, more than pay for your vinyl siding
Enhances the value of your home
Several styles and a wide range of colors
Registered LIFETIME LIMITED WARRANTY
Combine with Mastic's complete selection of designer accessories
Homecraft® is the Delaware vinyl siding company that can provide the high level of service and installation to match the quality of Mastic Vinyl Siding. Call today!
Get a FREE Delaware Siding Estimate
Call Homecraft®, Inc. at (302) 798-0302 today to schedule a free in-home estimate for siding. Or simply fill out our convenient on-line "Request a Quote" form.