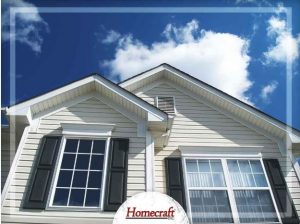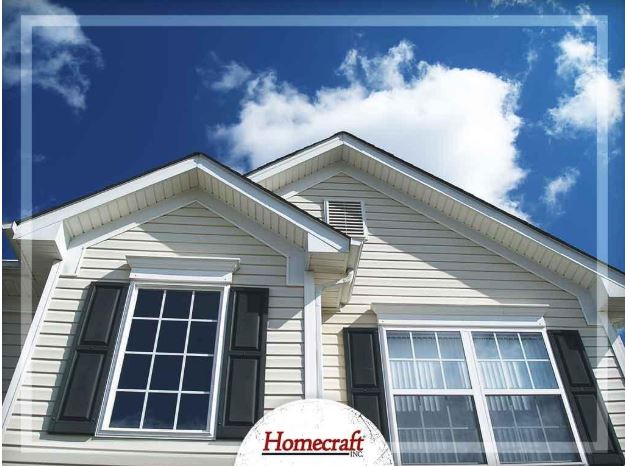 Homecraft®, Inc. is proud to install Structure premium insulated vinyl siding from Mastic, one of our nation's top manufacturers of vinyl siding. Our Delaware vinyl siding contractors have extensive experience installing vinyl siding from Mastic.
Here are just some of the features of Mastic's top-of-the-line Structure Home Insulation Siding system:
Insulated

– High insulating power lowers energy bills, shrinks your carbon footprint, and reduces noise. Expanded Polystyrene Foam insulation and rigid substrate add strength, improve impact resistance, and increase the R-value of exterior walls, helping save energy year-round
Very Strong

– Dent resistant with up to 300% more impact resistance than standard vinyl
Versatile

– Available in a variety of styles in wide panels and extra-long lengths for a seamless look, even on larger homes
Exceptional Curb Appeal

– Beautiful detailed cedar texture with a deep shadow line to make your home stand out
Low Maintenance

– Doesn't require painting so you can spend more time enjoying your home, not maintaining it
Patented T3-LOK®

Panel Locking System

– Panels grip together for fast, easy installation – uniquely designed lock tightens under pressure so siding stays put even in challenging weather conditions
Exclusive Hang-Tough™ Technology

– Boosts durability so panels are more resistant to cracking, impact and thermal distortion. As an added benefit, rich color resides throughout the panel – virtually eliminating the appearance of nicks and minor surface scratches.
Duranyl 5000®

Protection System

– Proprietary technology adds extra UV protection to our deepest, most vivid colors, and protections colors against hard elements and maximizes long-term weatherability
Sustainable Formula

– sustainable and recyclable for a better, eco-friendly choice
VIP Limited Lifetime Warranty

– Premium guarantee of lasting quality and peace of mind (see warranty for complete details.)
Homecraft® is the Delaware vinyl siding company that can provide the high level of service and installation to match the quality of Mastic Vinyl Siding. Call today!
Get a FREE Delaware Siding Estimate
Call Homecraft®, Inc. at (302) 798-0302 today to schedule a free in-home estimate for siding. Or simply fill out our convenient on-line "Request a Quote" form.