Conowingo, Maryland
Need Roofing or Siding in Conowingo MD?
Roofing Homecraft® Inc. offers unparalleled home improvement services at a price that won't break the bank. Here's a look at what we offer:
Siding
Gutters
Windows
Doors
Home improvement services
Because we employ only the very best contractors who are continually trained in the latest techniques and materials, you can rest assured you are getting the best possible service at a competitive price throughout Conowingo MD.
We enjoy working with our neighbors in Conowingo MD, a small community in Cecil County. Did you know that "Conowingo" means "at the rapids" in the Susquehannock language? When you need to improve your home here, come to us for everything from siding and window replacement to roofing. Our contractors install only the most respected brand name materials and excellent customer service at low prices.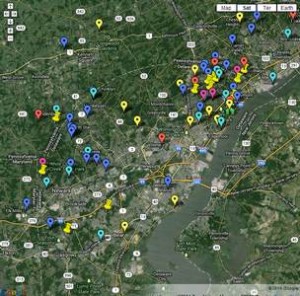 Window Replacement in Conowingo MD
Windows are an ideal way to improve the look of your home while cutting back on monthly energy usage and costs. Our replacement windows come with the widest selection and highest quality available. Whether you choose our own Homecraft® Inc. vinyl replacement windows, or our Andersen® wood replacement windows, you will be treated to top-level performance.
Sliding Patio Doors in Conowingo MD
There's no better way to welcome your family and visitors than with a sleek new front door. Rely on us for the knowledge and skills to design a brand new entryway for you with doors that are beautiful and durable. If you require a weather-resistant storm door to protect your home, we are committed to your 100 percent satisfaction.
New Siding in Conowingo MD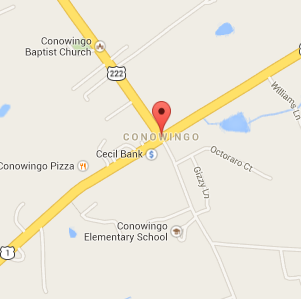 Our cedar shake siding or vinyl siding in Conowingo will stand the test of time. Homecraft® Inc. allows you choose from a variety of styles, textures and colors to match your unique personality, home style, and budget.
Roofing Replacement in Conowingo MD
Take advantage of our "Golden Pledge™" warranty protection, backed by contractors who are highly skilled in all the best installation techniques and materials. Rest assured, our contractors are continually trained in the latest methods and materials to craft a long-lasting roof for your peace of mind.
Gutters in Conowingo MD
For gutters that will prevent pooling of water and protect your foundation, let Homecraft® Inc. install quality gutter systems to prevent water damage in Conowingo. Every good roof needs a good gutter system, and that's just what we'll give you so your basement and surrounding landscape will stay dry.
Home Improvement in Conowingo MD
Our professionals are proud to install the highest quality roof possible on your home. Choose Homecraft® Inc. can help you implement smart home improvements, whether you're in need of replacement parts or damage repair.
Areas we serve
Recent Jobs in Conowingo, MD
API token or Client ID is invalid.