Gibbstown, New Jersey
Roofing & Replacement Windows in Gibbstown NJ
We are dedicated to bringing you products and services that last the test of time. As such, Homecraft® Inc. draws on its 30 years of success giving homeowners like you quality roofing, siding, replacement windows, doors, and gutters. You can count on us to be your source for home improvement services in Gibbstown NJ, a community nestled in Greenwich Township in the beautiful Gloucester County. The population may only be 3,800 but your town is home to the oldest surviving log house in the country, dating as far back as 1638.
We only work with brand name materials highlighted by exceptional customer service and friendly contractors, marked by top-quality craftsmanship, materials and products built to perform. We have the talent, drive and skill to transform your home into one of your dreams.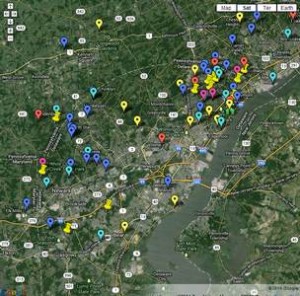 Window Replacement in Gibbstown NJ
Our energy-efficient replacement windows will immediately spruce up your home. We have the widest selection and highest quality when it comes to Homecraft® Inc. vinyl replacement windows or  Andersen® wood replacement windows.
New Doors in Gibbstown NJ
Consult with Homecraft® Inc. for durable entry doors that are unmatched in quality. We are your #1 door company in Gibbstown, with experts who can create a brand new entryway with weather-resistant storm doors to protect your home at a great price.
New Siding in Gibbstown NJ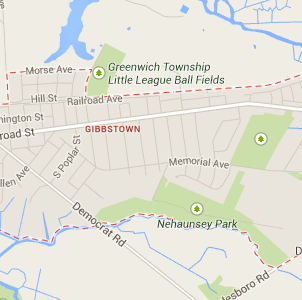 No one else gives you quite this large of a selection when it comes to siding materials, textures, styles and colors. For the best value in Gibbstown NJ, choose cedar shake siding to match the look and décor of your frame-built or Cape Cod home, or install sleek vinyl siding for a whole new look that doesn't take much upkeep.
Roofing in Gibbstown NJ
Offering you high quality roofing systems, backed by the industry-leading "Golden Pledge™" warranty protection, will allow you to rest easy under a Homecraft® Inc. roof. Our contractors are highly trained in the best installation techniques and materials, meaning your roof will last for decades to come. There's no question you should rely on Homecraft® Inc. for roof repairs and new roofing in Gibbstown NJ!
Gutters in Gibbstown NJ
Here at Homecraft® Inc., we do all we can to make sure your gutter system works in tandem with your roof to provide efficient water run-off that won't cause clogging, standing water and leaks, which is what you get when you invest your money in sub-par gutters.
Home Improvement in Gibbstown NJ
Making an investment in your home is a continuous process. Whether you want to add on a room, a garage or a loft, Homecraft® Inc. is here to help. Lean on our skilled and experienced team of professionals to give you the ideas, designs, and top quality installation. We do anything you need: replace worn parts, repair damage, and make smart home improvements.
Areas we serve
Recent Jobs in Gibbstown, NJ