Elkton, Maryland
Roofing, Siding & Replacement Windows in Elkton MD
With more than 30 years of experience in the home renovation industry, Homecraft® Inc. has earned a reputation as teh premier home improvement company in Elkton MD.
We place a high priority on craftsmanship, materials and the best quality products, which is why we've become known as a superior provider of roofing, siding, gutters, doors, and replacement windows among Elkton MD homeowners. When you choose us, you enjoy personalized attention by our dependable and reliable contractors who are committed to ensuring your 100 percent satisfaction.
Homecraft® Inc. is your top choice for everything from siding and window replacement to roofing and gutters in Elkton MD, the county seat of Cecil County with a population of more than 15,000. Call us if you need any of the following home improvements.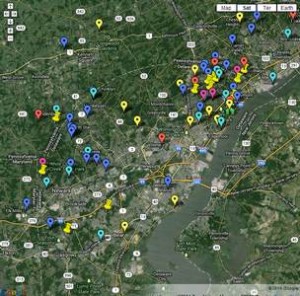 Window Replacement in Elkton MD
You receive several choices with us in regards to replacement windows: Homecraft® Inc. vinyl replacement windows or Andersen® wood replacement windows. It's time to replace your old drafty windows, so visit come us for high-quality replacement windows in a variety of styles and prices. We deliver on top-notch performance, guaranteed energy savings, and reliable service.
Replacement Doors in Elkton MD
Our experts can make you a whole new entryway with weather-resistant storm doors that shield your home at a competitive price. Consult with Homecraft® Inc. for durable entry doors that are unmatched in quality. Why? It's time you welcomed your visitors with beautifully crafted front entry doors in Elkton MD, or replaced your broken old patio door with a new sliding door. If you could really use an automatic garage door to replace your old one, come to us.
New Siding in Elkton MD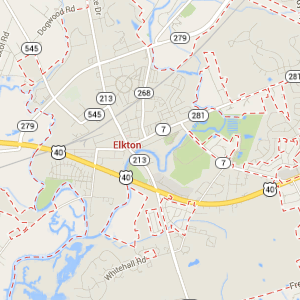 For new quality siding that protects your home and offers increased energy efficiency, come to us for cedar shake siding or vinyl siding in Elkton MD. You won't ever have to paint again! Plus, your home is well insulated and more energy efficient, not to mention beautiful. Homecraft® Inc. can give you the traditional look of cedar shake siding or modern vinyl siding that needs little to no maintenance.
Roofing in Elkton MD
Thanks to our "Golden Pledge™" warranty protection, backed by GAF Master Elite® roofing contractors, you get a high-quality roof and expert installation. Our contractors are highly skilled in all the best installation techniques and materials when it comes to roof repairs and new roofing in Elkton.
Gutters in Elkton MD
Our seamless gutter will keep your home safe from water damage. We know you have come to rely on Homecraft® Inc. for gutter systems that are built to last. Any good roof must be accompanied by well-designed and properly installed gutters in order to do its job, efficiently managing the flow of water off your roof and away from your foundation to avoid flooding.
Home Improvement in Elkton MD
Home improvements add value to your house, from garage additions to sunrooms. Our team can help you flesh out ideas and designs to make the end result a reality. Thanks to top quality installation and 100 percent customer satisfaction, you can get peace of mind when it comes to making any home improvement.
Areas we serve
Recent Jobs in Elkton, MD
API token or Client ID is invalid.