Bridgeton, New Jersey
Top of the Line Roofing, Siding & Replacement Windows in Bridgeton NJ
Homecraft® Inc. has a talented team of experts that can help you improve the value and aesthetics of your home through quality roofing, siding, replacement windows, doors, and gutters. We are happy to cater to Bridgeton NJ residents, using the best, most respected brand name materials and exceptional customer service at prices you can afford.
We love to visit Bridgeton NJ and work on your homes. Located in Cumberland County, your community is conveniently located on the Cohansey River near Delaware Bay for unbeatable scenery. It's home to 25,000 and continues to grow every year. It's time you improved the look and feel of your home – call us today! We do the following: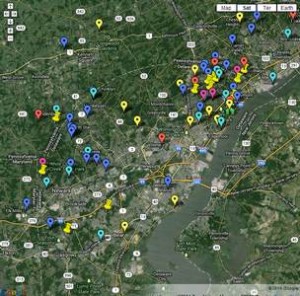 Window Replacement in Bridgeton NJ
Sick of those drafty windows that are wasting you money? Come to us for high-quality replacement windows in a variety of styles and prices. You can choose from our own Homecraft® Inc. vinyl replacement windows or Andersen® wood replacement windows. Treat yourself to top-notch performance, guaranteed energy savings, and reliable service.
New Doors in Bridgeton NJ
Let new doors warmly welcome your family and visitors. Let our techs install a weather-resistant storm door to protect your home or replace your old garage door with a beautiful new automatic door. It's a no-brainer as to why we're the leading door company in Bridgeton NJ!
New Siding in Bridgeton NJ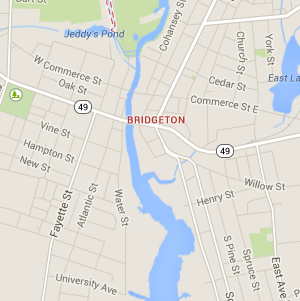 Whether you like traditional looks or more contemporary ones, we have what you need to wrap your home in color and durability. For durable and long-lasting siding, look no further than us for cedar shake siding or vinyl siding, meaning you never have to paint again! Plus, your home is well insulated and more energy efficient thanks to the experts at Homecraft® Inc.
Roof Repairs in Bridgeton NJ
You can't leave the structural integrity of your home up to chance. You need an energy efficient roof that saves you money while protecting your home at the same time. Cut your risks for leaks and take the necessary steps to strengthen your home's exterior with quality roofing by our Homecraft® Inc. contractors. Bonus: we are GAF Master Elite® roofing contractors, giving you the country's highest quality roofing systems backed by our strong "Golden Pledge™" warranty protection.
Gutters in Bridgeton NJ
It's our pleasure to make your home more efficient through quality gutters. Protect your shrubs and surrounding landscape from erosion and other damage with gutters that make it easy to efficiently divert rainflow due to rain, snow, or melt-off from ice. New gutters also prevent flooding in your basement.
With satisfaction 100% guaranteed, turn to us to replace worn parts, repair damage, and make smart home improvements for your house – your biggest investment. From rooftop to basement, Homecraft® Inc. can hook you up with ideas, designs, and top quality installation of all your home improvement and repairs.
Areas we serve
Recent Jobs in Bridgeton, NJ
API token or Client ID is invalid.