Springfield, Pennsylvania
Roofing, Siding & Replacement Windows in Springfield PA
Backed by three decades of successful experience behind us, Homecraft® Inc. has earned a reputation as the reputable company among Springfield PA homeowners. Whether you need roofing, siding, gutters, doors, or replacement windows as part of a repair or a complete home renovation, rely on Homecraft® Inc. You know we can deliver the best in craftsmanship, materials and products built to perform, with personalized attention that can't be beat.
Springfield, a township in Delaware County, is located just 10 miles west of Philadelphia. Home to more than 24,000 people, Springfield is a quiet suburb whose residents take great pride in maintaining the appearance of its homes and neighborhoods. We'd like to help you keep that up.
Here are some of our services: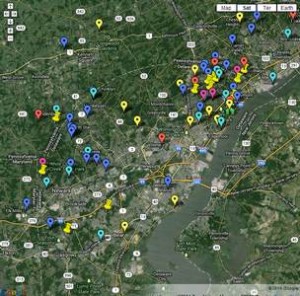 Window Replacement in Springfield PA
For the highest quality replacement windows money can buy, our skilled team can install and fit your new windows as part of anything from your living room to sunroom. We give our Springfield PA homeowners a wide selection of either Homecraft® Inc. vinyl replacement windows, or Andersen® wood replacement windows. Your choice. Yes, you get superior performance, but you also receive guaranteed energy savings.
New Doors in Springfield PA
If you require a weather-resistant storm door to protect your home, we are here to help. If you need to replace your old garage door with a new state of the art one, we are here for that too. There's no better way to welcome your family and visitors than with a sleek new front door. Rely on us for the knowledge and skills to design a brand new entryway for you with doors that are beautiful and durable.
New Siding in Springfield PA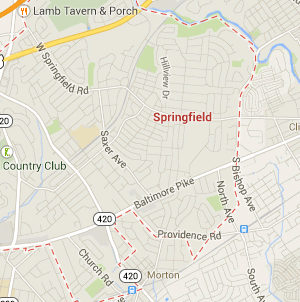 It's our pleasure to provide you with options when it comes to siding, whether you're looking for cedar shake siding or vinyl siding. Homecraft® Inc. Several other Springfield siding contractors in the area may offer you one or two choices. Not us! We give you several, such as the traditional look of cedar shake siding to match the look and décor of your existing, or quality vinyl siding for a beautiful new look with no maintenance required.
Roofing in Springfield PA
As the most important structural system in your home, your roof must protect your house and your family from all types of weather. You don't want to install cheap materials or hire shoddy workmanship on your roofing system, which is why so many of your neighbors trust Homecraft® Inc. for roof repairs and new roofing in Springfield. We are GAF Master Elite® roofing contractors, offering you the country's highest quality roofing systems, backed by the industry-leading "Golden Pledge™" warranty protection.
Gutters in Springfield PA
Your home needs gutters from Homecraft® Inc. are that will adequately divert the flow of water off your roof and away from your home to avoid pooling at the foundation. Let us keep your home safe from water damage in Springfield and let Homecraft® Inc. install your next gutter system to complement your existing roof.
Home Improvement in Springfield PA
Backed by a commitment of 100 percent customer satisfaction, our skilled and experienced team of professionals is proud to install the highest quality roof possible on your home. Choose Homecraft® Inc. to make your ideas and designs come to life with smart home improvements, whether you're in need of replacement parts or damage repair.
Areas we serve
Recent Jobs in Springfield, PA
API token or Client ID is invalid.