Chester County, Pennsylvania
Your #1 Choice for Roofing, Siding & Replacement Windows in Chester County PA
Homecraft® Inc. is the best in its class for offering top-quality craftsmanship, materials and products built to last, with customized attention thanks to three decades of workmanship under our belt. You may be wondering why Homecraft® Inc. the #1 reputable company in Chester County PA. Well, in addition to using top-of-the-line brand name materials, we apply a commitment to excellence in all we do.
Choose us as your experts in roofing, siding, replacement windows, doors, and gutters throughout Chester County, home to half a million people. Named after Chester, England, our county is the highest-income county in the state and 24th in the country. Let's help you keep up that pride in your property with these services.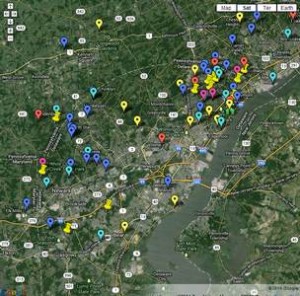 Window Replacement in Chester County PA
With two options: either Homecraft® Inc. vinyl replacement windows or Andersen® wood replacement windows – you get unbeatable performance, guaranteed energy savings, and reliable service. It may be time to replace your old windows that are leaking heat and cold air with more efficient ones to keep your energy bills lower.
New Doors in Chester County PA
The Homecraft® Inc. team possesses the knowledge and skills to design a brand new entryway for you with doors that are beautiful, durable and last the test of time. That's not all: we also perform patio replacement using sliding or French doors. If you need a weather-resistant storm door to protect your home or if you need to replace your old garage door with a new automatic one, we can do that.
New Siding in Chester County PA
In need of new cedar shake siding or vinyl siding in Chester County? Let our siding experts transform the look and feel of your home, with no need to ever paint or provide much maintenance again. With our siding, your home is insulated and more energy efficient with services and products by Homecraft® Inc. We offer you the traditional look of cedar shake siding or the maintenance-free option of modern vinyl siding.
Roofing in Chester County PA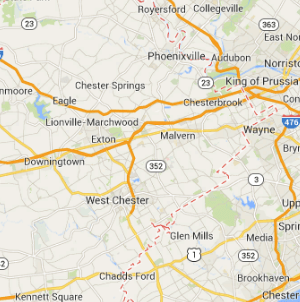 Learn why your surrounding neighbors trust Homecraft® Inc. for roof repairs and new roofing in Chester County. As a GAF Master Elite® roofing contractor, we can offer you the country's highest quality roofing systems, backed by the industry-leading "Golden Pledge™" warranty protection.
Gutters in Chester County PA
Protecting your home is a #1 priority. Gutters from Homecraft® Inc. are designed to efficiently direct the flow of water off your roof and away from your home to avoid pooling at the foundation. Let us keep your home safe from water damage and allow Homecraft® Inc. install your next gutter system to complement your roof.
Home Improvement in Chester County PA
Our team can make any improvement, repair, or renovation you need because we are continually trained in the best products, materials and installation techniques. Home improvements add value to your house, making for a solid investment that will pay off down the road. We can help you achieve that.
Areas we serve
Recent Jobs in Chester County, PA
API token or Client ID is invalid.