Greenwich, New Jersey
Need Professional Roofing, Siding & Replacement Windows in Greenwich NJ?
We are your chosen company for home improvement services in Greenwich NJ, a truly historic township in Cumberland County home to just 800 people. Part of the Vineyard-Millville-Bridgeton metro area, Greenwich homeowners can extend the pride they have in their community to their neighborhoods with us.From repairs to renovations, Homecraft® Inc. is your source for total, one-on-one attention for all your home improvement needs: siding, window replacement, doors, gutters, and roofing. There's nothing we can't do to improve your home. Our reputation precedes us your top source for delivering the best in the craftsmanship, materials and time-tested products you need for a successful project.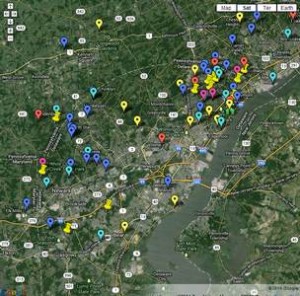 Window Replacement in Greenwich NJ
With top-notch performance, guaranteed energy savings, and reliable service, you get several choices with Homecraft® Inc. vinyl replacement windows or Andersen® wood replacement windows. Replace those old drafty windows with high-quality ones in a wide spectrum of styles and prices.
New Doors in Greenwich NJ
Let new doors warmly welcome your family and visitors. We can design a brand new entryway with a rugged, durable entry door or replace a broken old patio door with a new sliding door. Our techs can install a weather-resistant storm door to protect your home or replace your old garage door with a beautiful new automatic door.
New Siding in Greenwich NJ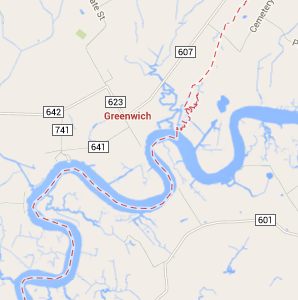 Whether you're looking for authentic-looking cedar shake siding or vinyl siding in Greenwich, we can help boost the curb appeal and function of your home. Don't ever paint again! Our siding will insulate your home and make it more energy efficient with services and products by Homecraft® Inc.
Roofing in Greenwich NJ
Offering you high quality roofing systems, backed by the industry-leading "Golden Pledge™" warranty protection, you can get peace of mind living under a Homecraft® Inc. roof. Our contractors are highly trained in the best installation techniques and materials, meaning your roof will last for decades to come. Don't hesitate to rely on us for roof repairs and new roofing.
Gutters in Greenwich NJ
For protective gutters that will prevent pooling of water and protect your foundation, let Homecraft® Inc. install quality gutter systems to prevent water damage to your home's foundation and surrounding landscape. Every good roof needs a good gutter system, and that's just what we'll produce for you.
Home Improvement in Greenwich NJ
Spurred by a commitment of 100 percent customer satisfaction, our skilled team of professionals can install the highest quality roof possible on your home. Choose Homecraft® Inc. to make your ideas and designs come to life with smart home improvements, whether you're in need of replacement parts or damage repair.
Areas we serve
Recent Jobs in Greenwich, NJ
API token or Client ID is invalid.