Bear, Delaware
Bear, DE Homeowners: Choose us for Siding and Replacement Windows
Homecraft® Inc. is proud to install only the most respected brand name materials and exceptional customer service at affordable prices. We offer our services throughout Delaware, Maryland, New Jersey, and Pennsylvania with roofing, siding, replacement windows, doors, and gutters that feature excellent quality and value. We are your go-to source in home improvement services in Bear DE, providing you with everything from siding and window replacement to roofing and gutters.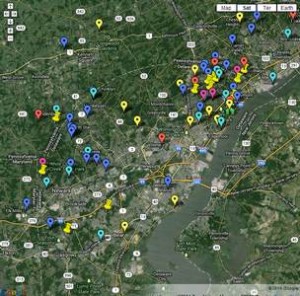 We'd like a chance to show you how our skilled and talented team can help make your home a more comfortable and valuable place to enjoy life. With more than three decades of experience under our belts, Homecraft® Inc. has earned a reputation as the reputable provider for roofing, siding, gutters, doors, and replacement windows among Bear DE homeowners. Whether you need a simple repair or a complete home renovation, Homecraft® Inc. delivers the best in craftsmanship, materials and products built to perform. Plus, we give you one-on-one attention that you have come to expect and deserve. This is because we are dependable, reliable, dedicated and friendly when it comes to siding, window replacement, doors, gutters, and roofing.
Bear DE, located within New Castle County, has a population of just 18,000 but it's big on heart. It was originally created as a small crossroads in a rural area south of Wilmington rife with cornfields and cattle. Housing developments and shopping centers cropped up in the 1980s and 1990s and today enjoys a reputation as a bustling sleeper community. We're here to keep up your homes and further instill a sense of pride in every neighborhood.
New Siding in Bear DE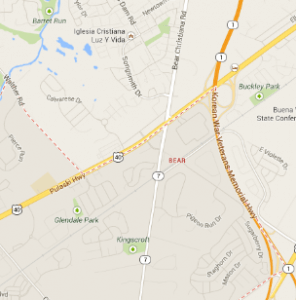 We always give you options when it comes to siding, whether you're looking for cedar shake siding or vinyl siding in Bear DE. Homecraft® Inc., unlike many other Bear siding contractors in the area, offers you the traditional look of cedar shake siding to match the look and décor of your frame-built or Cape Cod home, for example. Other options include quality vinyl siding for a beautiful new look with virtually no maintenance needed. We are known in the community for offering the best value in siding that Bear DE has to offer.
Gutters in Bear DE
Gutters from Homecraft® Inc. will keep your home safe from water damage in Bear DE. We know you have come to rely on Homecraft® Inc. for gutter systems that are built to last. Any good roof must be accompanied by well-designed and properly installed gutters in order to do its job, efficiently managing the flow of water off your roof and away from your home.
Home Renovation in Bear DE
We aim for 100 percent customer satisfaction and will do all we can to improve your Bear DE home, such as replace worn parts, repair damage, and make smart home improvements. Your home is your biggest investment, so protect it. Allow our skilled and experienced team of professionals install the highest quality roof possible. From the roof to your basement, Homecraft® Inc. can help you implement the ideas, designs, and top quality installation you've been searching for.
Doors in Bear DE
Homecraft® Inc. offers a wide variety of weather-resistant storm doors to protect your home. Need to replace your rickety old garage door with a beautiful new automatic door? We can help. Choose the leading door company in Bear DE and start warmly welcoming your family and visitors to your door step. For new doors in Bear DE, let us design a brand new entryway with a rugged, durable entry door or replace a broken old patio door with a new sliding door that never sticks.
Replacement Windows in Bear DE
Whether you go with our own Homecraft® Inc. vinyl replacement windows, or our Andersen® wood replacement windows, you will enjoy superior performance, guaranteed energy savings, and reliable service year after year. Windows can not only improve the look of your home, they can help you decrease monthly energy usage and costs. Our experienced team can create a beautiful and spacious sunroom enclosure to help you enjoy outdoor living in the comfort of your own home! You'll find that our replacement windows come with the widest selection and highest quality available.
Roofing in Bear DE
Don't install cheap materials or hire shoddy workmanship on your Bear DE roofing system; after all, your roof is the most important part of your home! Look to Homecraft® Inc. for roof repairs and new roofing in Bear DE as your trusted GAF Master Elite® roofing contractors. We are proud to offer you the country's highest quality roofing systems, backed by the industry-leading "Golden Pledge™" warranty protection. Now you can sleep better under a Homecraft® Inc. roof!
Areas we serve
Recent Jobs in Bear, DE