Broomall, Pennsylvania
Roofing & Replacement Windows in Broomall PA that are built to last!
RoofingHomecraft® Inc., backed by 30 years of success with thousands of customer, offers you choices in home improvement in Broomall PA that add value to your home. Here's a look at what our team can do for you:
Siding
Gutters
Doors
Replacement windows
We are confident in the value we can offer you when it comes to home improvements in Broomall PA. We only use brand name materials because we know they will stand the test of time. You will appreciate our exceptional customer service and friendly contractors who always put you first in Broomall PA. This town, located in Delaware County, boasts a population of just over 11,000 and was named after John Martin Broomall, a local U.S. congressman from the 19th century.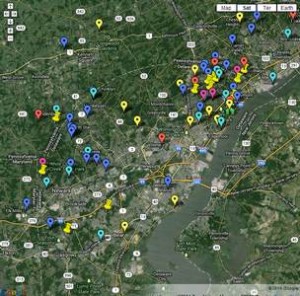 Window Replacement in Broomall PA
You get a couple of choices with us when it comes to replacement windows: Homecraft® Inc. vinyl replacement windows or Andersen® wood replacement windows. You get top-notch performance, guaranteed energy savings, and reliable service with whichever option you select. When you have to replace your old drafty windows, come to us for high-quality replacement windows in a variety of styles and prices.
New Doors in Broomall PA
The doors on your home should warmly welcome your family and visitors. For new doors, your best choice is Homecraft® Inc. We can design a brand new entryway with a rugged, durable entry door or replace a broken old patio door with a smooth-operating new sliding door. We can add a weather-resistant storm door to protect your home or replacing your rickety old garage door with a beautiful new automatic door.
New Siding in Broomall PA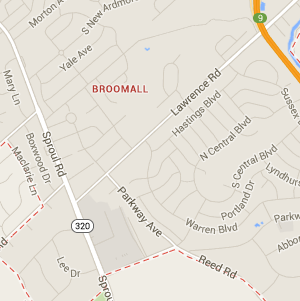 With new quality siding, your home is well insulated and more energy efficient. Homecraft® Inc. can give you the traditional look of cedar shake siding or modern vinyl siding that needs little maintenance. With our durable siding, there's no need to paint ever again.
Gutters in Broomall PA
Gutters from Homecraft® Inc. will keep your home safe from water damage. We know you have come to rely on Homecraft® Inc. for gutter systems that are built to last. Any good roof must be accompanied by well-designed and properly installed gutters in order to do its job, efficiently managing the flow of water off your roof and away from your foundation to avoid flooding.
With Homecraft® Inc., we make your ideas and designs come to life with smart home improvements, backed by a dedication to 100 percent customer satisfaction. From repair to renovations, our skilled and experienced team of professionals is here to boost your home's value and curb appeal.
Areas we serve
Recent Jobs in Broomall, PA
API token or Client ID is invalid.