Devon, Pennsylvania
Roofing, Siding & Replacement Windows in Devon PA
Homecraft® Inc., your go-to source for excellence, delivers the top-quality craftsmanship, materials and products built to last. Backed by customized attention that can't be beat, you get superior service in Delaware, Maryland, New Jersey or Pennsylvania for roofing, siding, replacement windows, doors, and gutters. From small repairs to complete home renovation, Homecraft® Inc. is an excellent choice, and here's why.
We are known for being dependable, reliable, dedicated and friendly, leading to unparalleled value in Devon PA thanks to 30 years of experience. Our team would be happy to show you how we can make your home a more comfortable place to entertain and relax, so give us a call today. We are your trusted name in home improvement services in Devon PA because we use top-of-the-line brand name materials with a commitment to excellence in all the jobs we do.
Devon PA, a welcoming community of just over 1500 people, is part of Philadelphia's Main Line suburbs. Devon is home to the Devon Horse Show, which happens to be the oldest and biggest outdoor multi-breed horse competition in the country held in spring. Featuring an award-winning school district, Devon is a quaint, peaceful place to live and raise a family. Let us help you prosper in Devon with home improvements made to last the test of time.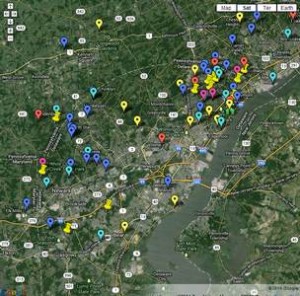 Window Replacement in Devon PA
Our energy-efficient replacement windows are perfect for Devon PA homeowners who want to save money on their energy bills. We have the biggest selection and highest quality when it comes to your choice of Homecraft® Inc. vinyl replacement windows, or Andersen® wood replacement windows. Highlighted by superior performance and guaranteed energy savings, you get reliable service out of our windows.
New Doors in Devon PA
Entry doors say "welcome" to your family and friends. Why not make a grand entrance to your home with quality, rugged yet gorgeous new entryway doors from Homecraft® Inc.? Our other doors include sliding patio doors or French doors, as well as automatic garage doors. Devon PA homeowners would be wise to count on Homecraft® Inc. as their top destination when purchasing new weather-resistant storm doors for the ultimate in energy efficiency and protection.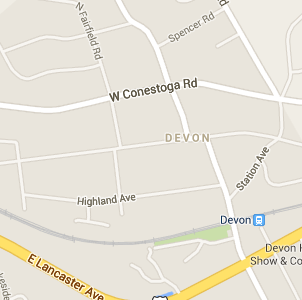 New Siding in Devon PA
Ranging from cedar shake to easy-to-clean vinyl siding, we have the right type of siding to complement your home. Got a Cape? What about a contemporary? We do it all, and you get a choice of colors, textures and styles to choose unlike anywhere else. Homecraft® Inc. offers our customers choices when it comes to siding materials, which we believe is the hallmark of a great siding provider. For unbeatable value in Devon PA, choose us for siding.
Roofing in Devon PA
As a critical piece of the structural system of your home, the roof is your last line of defense to keep weather from damaging the inside. Now's the time to strengthen your home's exterior with quality roofing by our Homecraft® Inc. contractors. Residents in Devon PA always receive quality service and products because we are GAF Master Elite® roofing contractors, giving you the country's highest quality roofing systems backed by our strong "Golden Pledge™" warranty protection.
Gutters in Devon PA
Devon PA homeowners get peace of mind knowing their home is safe from water damage, thanks to quality gutters. Homecraft® Inc. has a team of skilled professionals who can install your gutter system that's built to last, efficiently diverting rainflow due to rain, snow, or ice. If it's time for new gutters on your home in Devon PA, call us now.
Home Improvement in Devon PA
Home improvements are a fact of life. You can't let things go by the wayside. That's why as your biggest investment, your home must be taken care of. From repairs to renovations, Homecraft® Inc. specializes in complete home improvement using top-notch products, materials and installation techniques. We guarantee your satisfaction 100%, whether you're looking to replace worn parts, repair damage, or update your home in any way.
Areas we serve
Recent Jobs in Devon, PA