Nottingham, Pennsylvania
#1 in Nottingham PA for Roofing, Siding & Replacement Windows
Homecraft® Inc. puts your comfort above all else with our excellent services that range from roofing and siding to replacement windows, doors, and gutters. We give you only the best brand name materials to deliver high-end craftsmanship yet at affordable prices. If you live in Delaware, Maryland, New Jersey or Pennsylvania, we service your community happily thanks to 30 years of experience!
Named after a town in Cheshire, England, Nottingham PA is steeped in charming history, home to 7,000 people. It's a small borough in Delaware County providing a stable life for its occupants who all show pride in their community.
Energy Efficient Replacement Windows in Nottingham PA
With two options: either Homecraft® Inc. vinyl replacement windows or Andersen® wood replacement windows, you receive top-notch performance, guaranteed energy savings, and reliable service. Replace your old windows that are leaking energy with more efficient ones to keep your monthly bills low.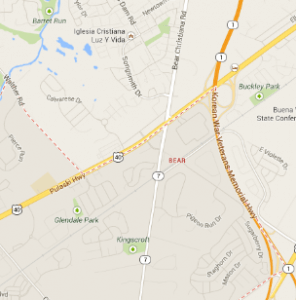 Gutters in Nottingham PA
It's time you got peace of mind knowing that your home is safe from water damage. That's where quality gutters come in, paired with a well-built roof. Nottingham PA homeowners have come to count on Homecraft® Inc. for their gutter systems that divert rainflow due to rain, snow, or ice efficiently.
New Siding in Nottingham PA
We have it all: cedar shake and easy-to-clean vinyl siding, whether you have a Cape or contemporary. We also give you a choice of colors, textures and styles to choose from unlike anywhere else. Homecraft® Inc. offers our customers choices when it comes to siding materials representing an unbeatable value in Nottingham PA.
Home Improvement in Nottingham PA
Because we aim for 100 percent customer satisfaction, you know you're getting the best effort we can put forth when it comes to all your home improvement needs throughout your Nottingham PA home. No matter how large or small, or what style home you have, we have the right home improvement solutions for you. From repairs to parts replacements to renovations, we are your number one choice. From the roof to your basement, Homecraft® Inc. can help you transform your space.
Quality Roof Repairs and New Roofing in Nottingham PA
Due to our "Golden Pledge™" warranty protection, backed by GAF Master Elite® roofing contractors, you get a high-quality roof and expert installation at a great price. Our contractors are highly skilled in all the best installation techniques and materials in regards to roof repairs and new roofing in Nottingham PA.
New Patio Doors and Entry Doors in Nottingham PA
Homecraft® Inc. gives you durable, sturdy yet beautiful storm doors to protect your home. From brand new entryways to new sliding doors to garage doors, you can feel good about choosing the leading door company in Nottingham PA.
Areas we serve
Recent Jobs in Nottingham, PA
API token or Client ID is invalid.