Townsend, Delaware
Your Top Choice for Roofing, Siding & Replacement Windows in Townsend DE
As your premier home improvement company, we have more than 30 years of experience in this industry. Homecraft® Inc. has earned a reputation as the most reputable provider around when it comes to roofing, siding, gutters, doors, and replacement windows among Townsend DE homeowners. We do everything to improve your home: roofing, siding, replacement windows, doors, and gutters.
Homecraft® Inc. is your source for everything from siding and window replacement to roofing and gutters in Townsend DE. Our contractors install only the most respected brand name materials and excellent customer service at low prices, servicing areas throughout Delaware, Maryland, New Jersey, and Pennsylvania. If you need siding, window replacement, doors, gutters, or roofing, Homecraft® Inc. is where you should go in Townsend DE for top craftsmanship, materials and top-notch products. You will benefit from the one-on-one attention we're legendary for, thanks to our dependable, reliable, dedicated and friendly contractors that will give you 100 percent customer satisfaction. It's our goal to make your home a more comfortable and affordable place to live!
Home to just 2,000 people, this New Castle County town was incorporated in 1885. Its claim to fame was the selling of agricultural produce down the Delaware Railroad. While the freight hauling business here is no longer prosperous, it's still an agricultural town with sprawling rural areas.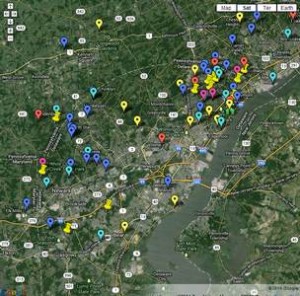 New Doors in Townsend DE
Call us to replace a broken old patio door with a new sliding door, or an old garage door with a newly functioning automatic door. Select the number one door company in Townsend DE so we can design a brand new entryway for you to welcome your visitors. When you're in need of weather-resistant storm doors to protect your home at an affordable price, consult with Homecraft® Inc. Our beautiful, durable entry doors are second to none.
Complete Services for Home Improvement in Townsend DE
Our skilled and experienced team of professionals would be happy to install the highest quality roof possible on your home. Choose Homecraft® Inc. to make your ideas and designs come to life with smart home improvements for your peace of mind. Rest easy knowing we give you a commitment of 100 percent customer satisfaction, whether you're in need of replacement parts or damage repair. Your home is your biggest investment so protect it!
Roofing in Townsend DE
Take advantage of our "Golden Pledge™" warranty protection, backed by contractors are highly skilled in all the best installation techniques and materials. For a roof that will last for decades to come, call Homecraft® Inc. for roof repairs and new roofing in Townsend DE. Our GAF Master Elite® roofing contractors will take care of you and your property.
New Siding in Townsend DE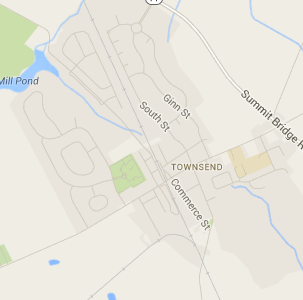 Need new siding? Look no further than us. In fact, our cedar shake siding or vinyl siding in Townsend DE will last for decades and help to insulate your home. Homecraft® Inc. can give you the traditional look of cedar shake siding to match the style of your quaint home or quality vinyl siding for a whole new look with no maintenance necessary.
Rain Gutters in Townsend DE
For gutters that will prevent pooling of water and protect your foundation, let Homecraft® Inc. install quality gutter systems to prevent water damage in Townsend DE. Every good roof needs a good gutter system, and that's just what we'll provide for you.
Window Replacement in Townsend DE
When it's time to get rid of those old drafty windows, choose us for high-quality replacement windows in a variety of styles and prices. You can choose from our own Homecraft® Inc. vinyl replacement windows or Andersen® wood replacement windows; either way, you get top-notch performance, guaranteed energy savings, and reliable service. Improve your home's look as well as energy savings.
Areas we serve
Recent Jobs in Townsend, DE