Rising Sun, Maryland
Roofing, Siding & Replacement Windows in Rising Sun
Homecraft® Inc. gives homeowners in Rising Sun MD access to quality roofing, siding, replacement windows, doors, and gutters. We install only the best, most respected brand name materials and deliver exceptional customer service at prices you can afford.
Today, we can show you how our talented team can help make your home a more comfortable and valuable place in Rising Sun MD backed by three decades of successful experience. We love working in Rising Sun, which is home to several historic structures, from banks to stone taverns, that lend the community a charming appeal.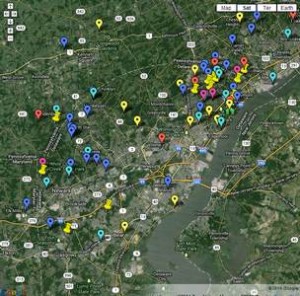 Window Replacement in Rising Sun
Tired of throwing money out the window – literally? Invest in some long-lasting replacement windows that guarantee top-notch energy efficient performance. We give you a choice of vinyl replacement windows by Homecraft® Inc. or wood replacement windows by Andersen®. For reliable service from a friendly, knowledgeable team, come to us.
New Doors in Rising Sun
Let new doors warmly welcome your family and visitors. Let our techs install a weather-resistant storm door to protect your home or replace your old garage door with a beautiful new automatic door. It's obvious why we're the leading door company in Rising Sun MD!
New Siding in Rising Sun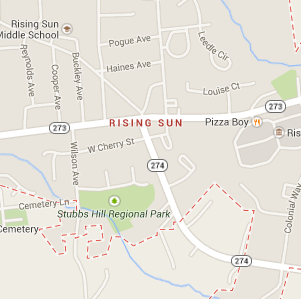 With us, you receive a wide variety of siding materials, textures, styles and colors to choose from. We can help you pick one that reflects your style and budget, whether that calls for the classic look of cedar shake siding or the modern feel of vinyl siding. Either way, you can boost your home's curb appeal and lower energy costs.
Roofing in Rising Sun
As residents in Rising Sun, you be rest assured of quality when it comes to your roofing, as we are GAF Master Elite® roofing contractors. This means you get the country's highest quality roofing systems backed by the "Golden Pledge™" warranty protection. It's time you bolstered the strength of your roof than with services by our Homecraft® Inc. contractors.
Gutters in Rising Sun
Rising Sun homeowners, you don't want to experience water damage, clogged gutters or ice dams, right? With quality gutters, Homecraft® Inc. promises you those days are over. Our team of professionals can install your gutter system that's built to last, efficiently diverting rainflow due to rain, snow, or ice.
Home Improvement in Rising Sun
Our skilled and experienced team of professionals is here to install the highest quality roof possible on your home thanks to a commitment to 100 percent customer satisfaction. Here at Homecraft® Inc., we can bring your ideas and designs to fruition, adding home improvement projects that boost the value of your home.
Find out more about Rising Sun
Areas we serve
Recent Jobs in Rising Sun, MD
API token or Client ID is invalid.