Exton, Pennsylvania
Roofing, Siding & Replacement Windows in Exton PA
Why should Homecraft® Inc. be your go-to choice for home improvement in Exton PA? Our team is known for its hard work, dedication and quality craftsmanship. Our prices are affordable, so you know your project can fit into any budget. We offer the following services:
Roofing
Siding
Gutters
Doors
Replacement windows
For the best in home improvement, come to us for our personalized attention by our dependable and reliable contractors. We want you to be 100 percent satisfied with the end result, which is why we work alongside you every step of the way to get your design ideas and input. With 30 years of experience in this industry, we bring quality home improvement to you at a competitive price that won't break the bank.
Homecraft® Inc. also services Delaware, Maryland, New Jersey, and Pennsylvania, particularly Exton PA, which is located in Cambria County. This small community certainly has a lot of heart. Sitting in Chester County,the population is just about 5,000. The town is home to the Exton Square Mall and Main Street at Exton as well as many other shopping centers, giving it the distinction of being a major shopping district within the county borders.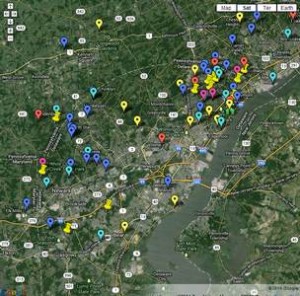 Window Replacement in Exton PA
Replacing your old drafty windows is easy when you rely on our team of installation experts and our high-quality replacement windows in a variety of styles and prices. We give you a choice between Homecraft® Inc. vinyl replacement windows or Andersen® wood replacement windows. With unbeatable performance, guaranteed energy savings, and reliable service, you can't go wrong with our windows.
New Doors in Exton PA
Let us craft you a whole new entryway to boost the look and feel of your home. Thanks to weather-resistant storm doors that shield your home yet look great, you get durable entry doors that are unmatched in quality. In addition, we can replace your broken old patio door with a new sliding door, or your old automatic garage door with a brand new one.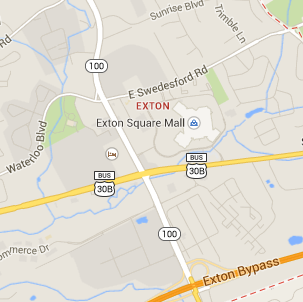 New Siding in Exton PA
For the utmost in protection for your home, our vinyl and cedar shake siding offers you increased energy efficiency and aesthetics in Exton PA. You don't have to hassle with painting the house ever again. You also benefit from the insulation factor that our siding presents. Look to Homecraft® Inc. to transform the look of your home, whether you want a traditional style with cedar shake siding or a more modern style with maintenance-free vinyl siding.
Roofing in Exton PA
Along with quality gutters, you need a durable roof that will last decades. We offer a "Golden Pledge™" warranty protection as your GAF Master Elite® roofing contractors, giving you a superior roof and expert installation. Our contractors are highly skilled in all the best installation techniques and materials, whether you're looking for a repair or replacement.
Gutters in Exton PA
Does your home suffer from damaged, sagging gutters? This can be a safety hazard, not to mention those old gutters aren't doing a good job of diverting rainwater off the roof. Homecraft® Inc. can install a quality gutter system that complements your roof for peace of mind and top-notch performance in Exton PA.
Home Improvement in Exton PA
Our skilled and experienced team of professionals is here to install the highest quality roof possible on your home thanks to a commitment to 100 percent customer satisfaction. Here at Homecraft® Inc., we can bring your ideas and designs to fruition, adding home improvement projects that boost the value of your home.
Areas we serve
Recent Jobs in Exton, PA
[serviceareamap state="PA" city="Exton" showmap="yes" zoomlevel="11″ count="10″]