Monroeville, New Jersey
Look to Homecraft® Inc. for the Best in Roofing, Siding & Replacement Windows in Monroeville NJ
For an excellent value that can't be beat, choose Homecraft® Inc. for everything from siding and window replacement to roofing and gutters. We use top-notch brand name materials and pride ourselves on our exceptional customer service at affordable prices.
Dependable. Reliable. Dedicated. Friendly. It's just what we do. With more than three decades of successful experience behind us, Homecraft® Inc. has earned a reputation as the reputable provider for roofing, siding, gutters, doors, and replacement windows in Monroeville NJ, a quaint town in Gloucester County home to just 1,300 people. We'd appreciate an opportunity to demonstrate how our skilled and talented team can help make your home a more comfortable place in your community!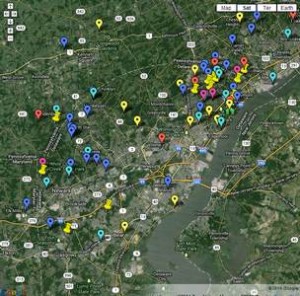 Window Replacement in Monroeville NJ
Let us bring our expertise to create a beautiful and spacious sunroom enclosure to help you enjoy outdoor living in the comfort of your own home! Windows can easily improve the look of your home while offering increased energy efficiency. Select either Homecraft® Inc. vinyl replacement windows or Andersen® wood replacement windows for years of reliable service.
New Doors in Monroeville NJ
The doors on your home should warmly welcome your family and visitors. For new doors in Monroeville NJ your best choice is Homecraft® Inc. We can design a brand new entryway with a rugged, durable entry door or replace a broken old patio door with a smooth-operating new sliding door. We can add a weather-resistant storm door to protect your home or replacing your rickety old garage door with a beautiful new automatic door.
New Siding in Monroeville NJ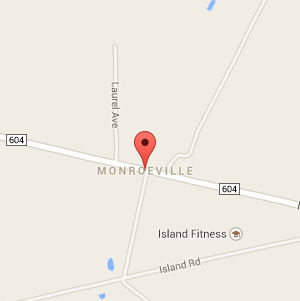 We have it all: cedar shake and easy-to-clean vinyl siding, whether you have a Cape or contemporary. We also give you a choice of colors, textures and styles to choose from unlike anywhere else. Homecraft® Inc. offers our customers choices when it comes to siding materials representing an unbeatable value in Monroeville NJ.
Roofing in Monroeville NJ
As a big part of the structural system in your home, your roof is designed to prevent the elements from reaching the interior. Your roof should also be energy efficient and help you save on heating and cooling. For that, rely on our Homecraft® Inc. contractors to deliver on promises of quality, because we are GAF Master Elite® roofing contractors. That means you get unbeatable "Golden Pledge™" warranty protection!
Gutters in Monroeville NJ
Gutters have an important job to do: they must ensure water can easily get off your roof without damaging the home or ground below and without becoming clogged by leaves and debris. Our gutter systems provide you with peace of mind through all the seasons, working in conjunction with your roof.
Home Improvement in Monroeville NJ
Our team can expertly make your ideas and designs come to life with investments that last for many years. We are dedicated to 100 percent customer satisfaction, due to our skilled and experienced team of professionals who are here to treat you to the highest quality roof possible on your home. We offer replacement parts, damage repair, or additions.
Areas we serve
API token or Client ID is invalid.