Stellar Quality Additions and Home Improvement for Mannington NJ Residents
If you live in Mannington, your first phone call should be to Homecraft® Inc. We love working in your Salem County township — population 1800 at last count. Its history stretches back to 1701, which means you have a lot of history and community pride to upkeep. We can help.We give you excellent quality and stellar workmanship on any home improvement project: roofing, siding, replacement windows, doors, and gutters. Backed by more than 30 years of experience in this industry, Homecraft® Inc. has earned its reputation as the best provider around when it comes to home improvements for our valued Mannington NJ homeowners.
Window Replacement in Mannington NJ
Are you losing energy? We provide you with a wide spectrum of options, such as Homecraft® vinyl replacement windows or Andersen® wood replacement windows. Go with Homecraft when you want guaranteed energy savings, competitive pricing, and reliable service. It's time you started saving money!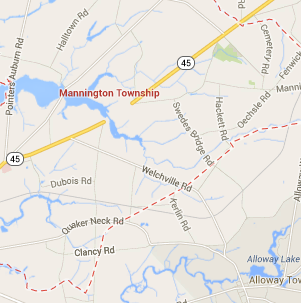 Patio Doors in Mannington NJ
We are the experts needed to replace your broken old patio door with a new sliding door, or an old garage door with a newly functioning automatic door. Perhaps you need a new entryway for your home that greets guests warmly. Whatever the case, we provide you with weather-resistant storm doors to protect your home at an affordable price.
Providing all types of siding for you to choose from, from cedar shake to vinyl, you will get peace of mind knowing our siding will protect your home for years to come with no fading and no rotting. Depending on the type of house you have, we can give you advice on which colors, textures and styles to choose for the best results.
Learn why so many of your neighbors trust Homecraft® Inc. for roof repairs and new roofing in Mannington. As a GAF MasterElite™ roofing contractor, we can offer you the country's highest quality roofing systems, backed by the industry-leading "Golden Pledge™" warranty protection.
For strong, clog-free, quality gutters that will prevent pooling of water and protect your foundation, turn to Homecraft® Inc. We can help you prevent erosion of your surrounding landscape.
Home Improvement in Mannington NJ
Our professionals are more than happy to install the highest quality products and materials possible on your home for long-lasting benefits. Homecraft® Inc. can help you implement smart home improvements, whether you're in need of replacement parts, an addition, or damage repair.
Find out more about Mannington NJ
FREE Estimates on Mannington NJ Home Improvement, Windows, Doors, Siding or Roofing.
Call Homecraft®, Inc., today at 1-877-494-0377 to schedule a FREE in-home consultation and estimate for your Mannington NJ home improvement project, roofing, siding, replacement windows, doors, or gutters.
Areas we serve
Recent Jobs in Mannington, NJ