Swedesboro, New Jersey
Roofing, Siding & Replacement Windows in Swedesboro NJ
Boasting a talented team of experts, Homecraft® Inc. can help you improve the value and aesthetics of your home. That's because we offer the very best in roofing, siding, replacement windows, doors, and gutters. We are happy to do all we can to improve the homes of Swedesboro NJ residents, using the most revered brand name materials and exceptional customer service.
We love to visit Swedesboro NJ and work on your homes. Swedesboro, located in Gloucester County, is home to just 2,500 who take great pride in their close-knit neighborhoods. It's time you improved the look and feel of your home – call us for the following: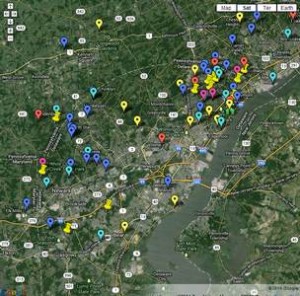 Window Replacement in Swedesboro NJ
With two options: either Homecraft® Inc. vinyl replacement windows or Andersen® wood replacement windows, you receive excellent performance, guaranteed energy savings, and service you can depend on. Replace your old windows that are leaking energy with more efficient ones to keep your monthly bills down and more money in your pocket.
New Doors in Swedesboro NJ
It's time you installed new doors to warmly and efficiently welcome your family and visitors. Our techs are savvy at installing weather-resistant storm doors to protect your home. We can also replace your old garage door with a beautiful new automatic door or give you a new entry door that makes a great first impression. Come see us to find out why we are the leading door company in Swedesboro NJ!
New Siding in Swedesboro NJ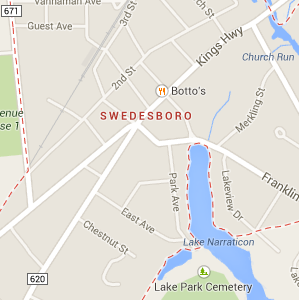 We know how important choice is to you, which is why you get a lot in regards to siding, whether you're looking for cedar-shake siding or vinyl-siding. We can help you make the decision of whether to go with the traditional look of cedar shake siding or opt for vinyl siding for an innovative new look.
Roofing in Swedesboro NJ
As a big part of the structural system, your roof must prevent weather from damaging the interior. If your roof is in need of replacement or repair, don't let it go another winter in poor condition. Our Homecraft® Inc. contractors deliver on promises of quality, because we are GAF Master Elite® roofing contractors, giving you the nation's highest quality roofing systems backed by "Golden Pledge™" warranty protection.
Gutters in Swedesboro NJ
Gutters from Homecraft® Inc. are will efficiently divert the flow of water off your roof and away from your home to avoid pooling at the foundation, which can cause structural damage. Let us keep your home safe from water damage in Swedesboro and let Homecraft® Inc. install your next gutter system to complement your roof.
Home Improvement in Swedesboro NJ
Our team can make any improvement, repair, or renovation you need because we are continually trained in the best products, materials and installation techniques. Your satisfaction is 100% guaranteed, so come to us to replace worn parts, repair damage, or make necessary home improvements.
Areas we serve
Recent Jobs in Swedesboro, NJ