Any roofing contractor will tell you that it is important to schedule regular roof inspections and repairs. This becomes even more essential during hurricane season, as harsh weather can cause damage on your system, resulting in a weaker overall structure.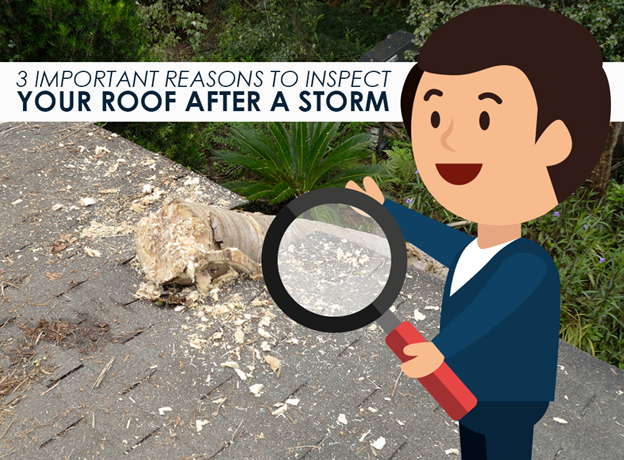 Manufacturers specially design shingles to protect against the weather, but the rain, wind, and hail that come with a storm can greatly affect them. Not all storm damage is evident, though. Hidden damage can cause problems months after a storm. Homecraft®, one of your trusted roofers in Newark, DE, shares three reasons to check your roof following a harsh condition:
To have an idea about the extent of damage – Many homeowners assume that unless they see a leak, their roof remains perfectly fine. Keep in mind that this is not always the case. Scheduling a roof inspection after a storm is the only way to gain true understanding of any damage sustained. Since leaks are not the only signs of damage, we will look for other important red flags, such as granule erosion, mold growth, and peeling paint.
To fix issues before they even get worse – Another reason to check your roof after a storm is it allows you to catch issues at their earliest. Even if you have a durable and weather-resistant roof, it's necessary to spot any small dents and cracks before hail and snow make them worse. If you're in need of a top-quality roof repair in Bear, DE, you can rely on our experienced and skilled experts.
To ensure everyone's safety – This is probably the best reason to be proactive in roof maintenance. The roof is the primary protection we have from elements. The worst time to realize you should have invested in inspections and repairs sooner is during the next storm. With this in mind, be sure to keep your roof always healthy to ensure the safety of everyone living in your home.
These are just some of the benefits of inspecting and repairing your roofing in Middletown, DE. To learn more about keeping your roof in top shape in all seasons, give us a call at (302) 798-0302 today. You can also get a FREE consultation by filling out our form. We look forward to working with you!