Your roof can last long with constant care and maintenance. Nevertheless, all things have a limited service life and you'll need to find a replacement. The question is, how can you tell?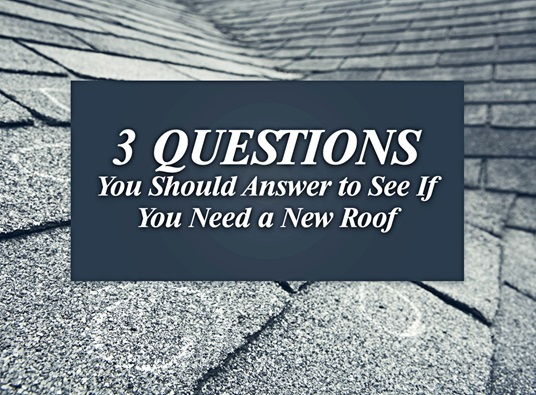 Homecraft® answers a couple of common questions to check if your need a new roof.
Is your roof more than 20 years old?
If your roof is more than two decades old, then it may be time to call us for replacement. Once your roof passes the 20-year mark, it requires expert care and maintenance to keep protecting your home. A full replacement may be the more cost-efficient and effective solution. You should call expert roofers in Newark, DE, like us for a proper evaluation of your roof's condition. We will help you determine if you need a new roof.
Are your asphalt shingles bucking and curling?
If your asphalt shingles are buckling and curling, then it means that they are past their life expectancy. Long-term sun exposure has stripped away the shingle's protection and damaged them. These damaged shingles can no longer protect your home from bad weather. Leaks might develop and cause costly water damage to your home's structure. It's best to call specialists in roofing in Middletown, DE, for a thorough roof investigation. We'll inspect your shingles and look for small leaks that might have formed.
Are your roof valleys in good condition?
Your roof valleys are one of the most important areas of your roof because these are where rain and snow flow into your gutters. Roof valleys are a prime spot for moisture to gather; if you see missing or falling apart shingles in this area, there may be a problem. It means that your roof is susceptible to roof leaks. As the expert in roof installation and roof repair in Bear, DE, we can check this area for leaks, repair the damage, and replace your roof if necessary.
These guidelines can give you a good idea of whether or not you need a new roof. If you need a more accurate assessment, then we can help. Homecraft® Inc. has helped homeowners make their dream homes a reality since 1981. Our many years of experience give us the knowledge to properly evaluate your roof's current condition and recommend the right solution. Give us a call to learn more about roof replacement, or to schedule a free in-home consultation and estimate.