Your roof endures different types of elements throughout the year, and keeping it in top shape is always a priority. Before winter comes, let Homecraft®, one of the most trusted roofers in Newark, DE, tell you why you should prioritize roof replacement: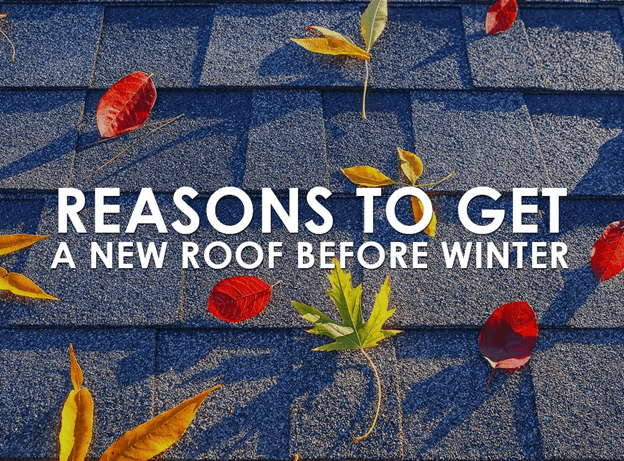 Your Roof Will Need an Airtight Barrier
Damaged shingles leave your deck exposed to different elements. If water seeps into the system, your home's interior components will endure costly moisture issues. Have your shingles replaced today to ensure an airtight barrier. You should also make sure that the shingles you choose can withstand extreme temperatures.
You Can Prevent Small Issues from Getting Worse
Issues like one or two missing shingles or minor leaks can get worse if left unattended, especially in low temperatures. Before these affect other home components, make sure you let Homecraft inspect your roofing in Middletown, DE. We can look for both hidden and visible damage and make the necessary repairs while it's still early.
The Weather is More Ideal
Contractors may find it hard to replace roofs if the temperature outside falls. Before winter hits the area, we can replace your old roofing with quality materials from top manufacturers like GAF®. We have the knowledge and skills to install your roof properly and efficiently.
Shingles Are More Prone to Damage in Winter
The drop in temperature causes shingles to become more brittle. When this happens, your home will be more susceptible to water damage. For your next roof replacement, choose shingles with high durability and resistance to the elements. GAF shingles, for example, come with Advanced Protection® technology for increased toughness and flexibility.
Prevention is always better than cure. Keeping your roofs in great shape before winter comes can save you maintenance costs and ensure indoor comfort. Let Homecraft help you with your roof replacement project. As a Master Elite™ roofer, we can install GAF's Lifetime Roofing System and back it with strong warranties. We also offer roof repair in Bear, DE, for minor roof touch-ups.
Call us today at (302) 798-0302 to learn more about roof replacement. You can also fill out our contact form to schedule a free in-home consultation.