Try to picture a haunted house. You're likely imagining a collapsed roof, broken windows, and paint peeling off the exterior of the house—not a pretty sight. Thankfully, the popularity and availability of quality siding today has meant that most homes don't have to go through the tedious cycle of painting-peeling-repainting. Here at Homecraft® Inc., we carry two great siding products—each one designed to add a specific and unique charm to your home and a couple of nifty benefits on top of that.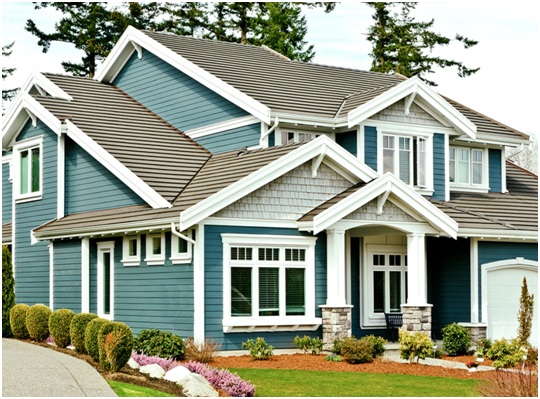 Vinyl Siding
Vinyl siding in Wilmington, DE, and pretty much the rest of the United States is a popular siding choice for many homeowners—in part because it doesn't require constant maintenance and is easy to clean. The other part has to do with design and curb appeal. The big thing about this vinyl siding product by Mastic Home Exteriors is that it comes in so many color options. Color isn't painted-on, mind you, so there's no danger of fading and peeling in the long run. Second, vinyl siding also comes in a wide variety of styles, allowing you to customize everything down to the last detail to suit your tastes. Styled right, vinyl siding can look very interesting—it's the modern stunner you need to stand out in your neighborhood.
Cedar Shake Siding
For those who prefer the classic, rustic look of wood minus the hassles that normally come with it, cedar shake manufactured by Mastic Home Exteriors is your best bet. Though hewn from vinyl, it looks so authentic that anyone would be hard-pressed to notice it isn't actually wood. Cedar shake possesses a more natural appeal—they look most interesting in weathered colors that blend in well with the outdoors. Aside from its superb aesthetics, cedar shake is also very durable and can take on strong winds up to 190 mph.
Make your home more interesting with these siding options from the top siding contractor Hockessin, DE, residents count on. At Homecraft® Inc., we make your satisfaction our priority. We're the people you want to have working on your home. We carry the best siding products from Mastic Home Exteriors and complement it with our own reliable service. Give us a call at (302) 798-0302 today and we'll help you schedule a free estimate.