While winter brings light and warmth to your home as the family gathers for holiday festivities, it can also compromise your indoor comfort. The cold weather can also lead to a surge in your heating costs.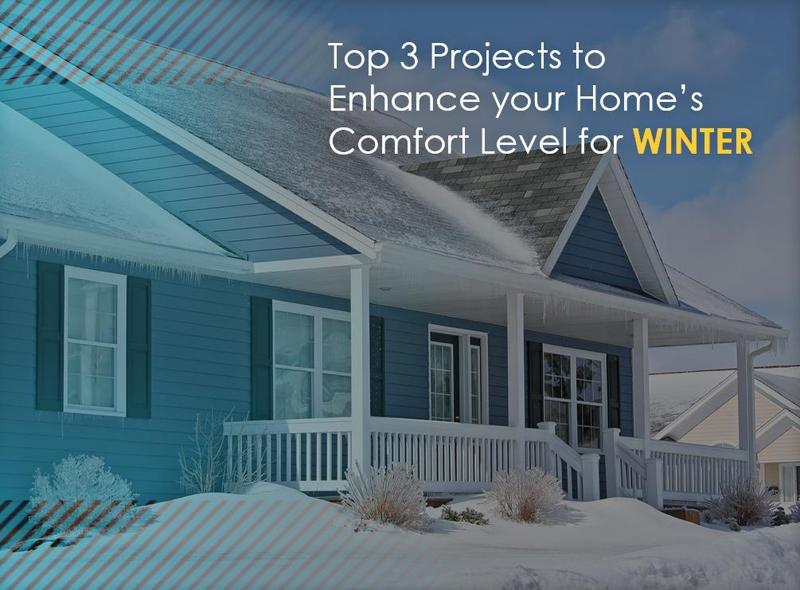 Homecraft® Inc., the premier vinyl siding company, can help you with your wintertime woes. We provide different home improvement services to help you enjoy the snowy season. Here are three endeavors you can prioritize.
Door Replacement
Your front door is exposed to harsh elements every day, which is why you need to keep it in good shape. In winter, the snow can take a toll on the unit's performance, especially if your door is old. Replacing it before it allows thermal escape can help keep your living space cozy and safe.
At Homecraft Inc., we'll help you pick the right entry doors for your upcoming project. The units also come in a wide range of styles and sizes to fit the architectural design of your home.
Siding Installation
Insulated siding adds an extra layer of protection that shields your walls from water intrusion. Siding replacement gives you the opportunity to change the old insulation underneath. This project can improve your home's energy efficiency.
Window Replacement
Windows are part of the thermal envelope that safeguards your interior from the harsh elements. Drafty windows, however, can cause a 10-25% increase in your heating and cooling costs, according to Energy.gov. Replacing your old windows can drive your energy bills down.
Homecraft Inc. offers a collection of home improvement products, from roofing to entry doors, to help clients meet their needs. Our team of experts will walk you through the variety of options to get what you want. Call us today at (302) 798-0302 to learn more about our offerings. We serve residents of Newark, Wilmington, Middletown and other nearby areas in Delaware.