Submit Your Review
Thank you for being a customer of Homecraft Inc. We sincerely appreciate your business and hope we exceeded your expectations. If we did not, please contact our Customer Relations Manager, Mike Slovin, at 302-798-0302 or mslovin@homecraftinc.com.
We strive for 100% customer satisfaction. If we fell short, please tell us how so we can make amends. Call us at 302-798-0302- we sincerely appreciate it. 
If you are satisfied with your Homecraft Inc. experience, the review process is easy:  Click one of the icons below to be taken directly to our business profile for each site where you can post your review. Please note: you may need to have or create accounts to post on some sites. Need help posting reviews on these sites? Call us and we'll help!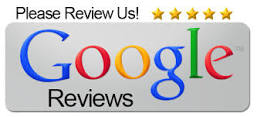 Here's a sampling of our customer reviews from our GAF Profile page.
"THE BEST CONTRACTOR."
6/29/2016 | L. R. – Wilmington, DE
---
"
HAVE USED HOMECRAFT BEFORE
"
6/28/2016 | B. T. – Wallingford, PA
---
"HOMECRAFT INC. SHOULD BE HOME RUN CRAFT"
11/24/2015 | M. L. – Wilmington, DE
---
"
PROFESSIONAL TRUSTWORTHY AND
"
7/30/2015 | M. H. – Wilmington, DE
---
"PROFESSIONAL AND KNOWLEDGEABLE"
5/7/2015 | R. B. – Wilmington, DE
---
"Customer asked us not to share his/her review."
4/27/2015 | X. X. – Wilmington, DE
---
---
"KNOWLEDGEABLE AND EFFICIENT CONTRACTOR"
1/13/2015 | N. L. – Garnet Valley, PA
"EXCELLENT WORK"
12/15/2014 | S. O. – Wilmington, DE
---
"KNOWLEDGEABLE CONTRACTOR"
11/24/2014 | T. H. – Wilmington, DE
---
"VERY PROFESSIONAL AND CARING"
11/10/2014 | C. C. – Claymont, DE
---
"PROFESSIONAL AND CLEAN"
11/5/2014 | L. G. – Wilmington, DE
---
"Have used them before and knew they did an excellent job. And they did."
10/3/2014 | C. C. – Claymont, DE
---
"Honest"
12/18/2013 | J. Z. – Bear, DE
---
"They do a good and professional job"
11/11/2013 | G. T. – Newark, DE
---
"Are professional, knowledgeable, not a haul sel, timely and personable."
9/10/2013 | B. M. – Delaware City, DE
---
"Are dependable & Professional"
9/6/2013 | W. K. – Garnet Valley, PA
---
"Do quality work"
9/3/2013 | S. M. – Newark, DE
---
"Stayed by their work & are willing to make right if anything isn't ok"
8/20/2013 | M. H. – Wilmington, DE
---
"do a good job and are honest."
3/4/2013 | M. C. – West Chester, PA
---
"Have a superior product"
12/17/2012 | E. K. – Kennett Square, PA
---
"THEY DO WHAT THEY SAY THEY ARE GOING TO DO"
11/2/2012 | H. T. – Newark, DE
---
"have high quality professionals, and they stand behind the quality of their work."
9/6/2012 | j. l. – hockessin, DE
---
"did a professional job."
8/2/2012 | A. O. – Wilmington, DE
---
"do a fantastic job from start to finish"
7/23/2012 | G. B. – Wilmington, DE
---
"are very good at what they do"
6/28/2012 | J. S. – Media, PA
---
"do a good job here courteous employees listen to my concerns"
5/24/2012 | G. C. – Wilmington, DE
---
"quality work priced failry did what they agreed to do in timely fashion"
5/22/2012 | S. S. – Newark, DE
---
"DID A WONDERFUL JOB"
4/2/2012 | R. W. – Newark, DE