To maintain a lovely, comfortable, and efficient home, learn which home improvement projects should be at the top of the list. This ensures that your home's most essential components can provide the protection and performance that you need, while also saving you from considerable expenses.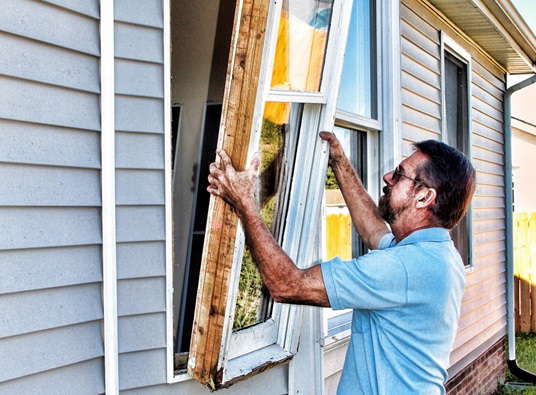 Homecraft® Inc., your premier provider of quality siding and replacement windows in Wilmington, DE, shares four of these high-priority projects.
1. Siding Replacement — If your home's exterior is already showing extensive wear and tear from age or harsh weather, it might be time for a siding replacement. This not only improves your home's look, as it also protects your home from water and moisture damage. Before old and failing siding can compromise your home's quality of life, turn to Homecraft® Inc..
We offer lovely and durable vinyl siding from Mastic, one of the country's leading manufacturers. This can withstand the harshest Delaware climate without requiring constant maintenance. It's also available in a variety of colors and styles that will complement your home's existing décor and architecture.
2. Window Replacement — You can easily lose costly heating or cooling energy to failing windows. Be sure to invest in vinyl windows in Wilmington, DE that can prevent energy leaks. Homecraft carries a high-end selection of energy-efficient vinyl windows. These units can provide superior thermal performance, letting you enjoy more comfortable interiors and reduced energy costs up to 30%.
3. Gutter Installation — While often overlooked, your gutters actually play a large role in keeping your home dry and damage-free. By channeling rainwater away from your foundation and exterior walls, they can keep your home's structure intact. Our aluminum seamless gutters can help you with this. They eliminate the potential for leaking and congestion, letting you avoid extensive water damage in your home.
4. Roof Repair — Even the smallest roof leaks should prompt swift action. Call our experts to make sure your system remains in top form. We're not just your go-to company for quality wood window installation in Bear, DE. With our expert roof repair services, we'll help you extend the life of your roof, ensuring lasting weather protection and performance.
Turn to Homecraft for your home improvement needs. Fill out our form today for a free estimate.