Roofing projects are highly technical endeavors that should never be entrusted to just anybody. If you hire a non-certified – or worse – an unlicensed contractor for the job, the following mistakes are likely to result in bigger problems down the road: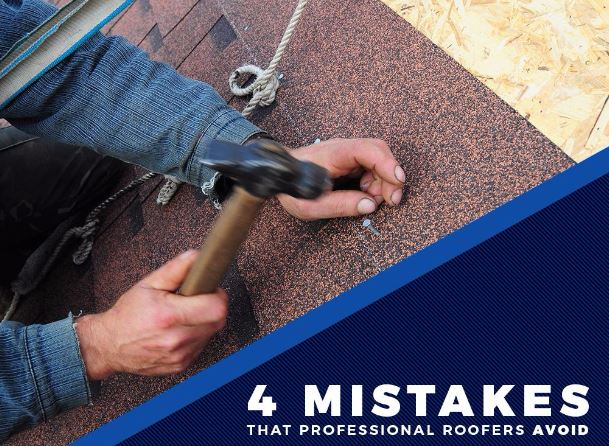 Installing On A Low-Slope Deck

Most roofs are steep enough to shed water naturally and effectively, making them good candidates for shingling. However, applying shingles on areas with little inclination will cause chronic ponding and acute water infiltrations.

It can be hard to determine whether a roof has a sufficient slope or not without a trained eye. Unlicensed workers usually commit the mistake of shingling low-slope roofs, which generally leads to premature failure. On the other hand, skilled roofers like Homecraft know when there's a need to increase the steepness of the deck before installing materials.

Neglecting Drip Edge

The drip edge helps divert the water away from the deck and fascia to prevent rot and keep bugs and animals from entering the attic. However, inexperienced workers have little knowledge about the critical roles it plays. Unless you hire a true professional for the job, an incorrectly-installed drip edge will cause you serious problems sooner or later.

Forgoing A Leak Barrier

Leak barriers exist to prevent leaks in the roofing system's most vulnerable areas, such as valleys, vertical walls, and penetrations. Unreliable contractors might overlook these elements to lower the overall cost of the project and get your business. If you decide to skip their installation, you might experience rain inside your home when a storm hits your city in the near future.

Nailing The Wrong Way

Inexperience or lack of proper roof training can lead to poor shingle fastening. This, in turn,  can cause the complete loss or breakdown of your roof in the event of extreme weather.
As a GAF Master Elite™ roofer, Homecraft is the most qualified company to trust for roof repair and reroofing projects in the region. We are among the top 3% of all roofers in the country. As a result, we have the experience, expertise, and integrity to deliver faultless work and lauded professionalism. To schedule your FREE, in-home consultation and roofing estimate in Newark, Middletown, or Bear, DE, call us now at (877) 494-0377.