GAF®, the largest roofing manufacturer in North America, continually strives for excellence through its roofing products. David Weekley Homes has recognized this effort and awarded the company the Partners Choice Award for the year.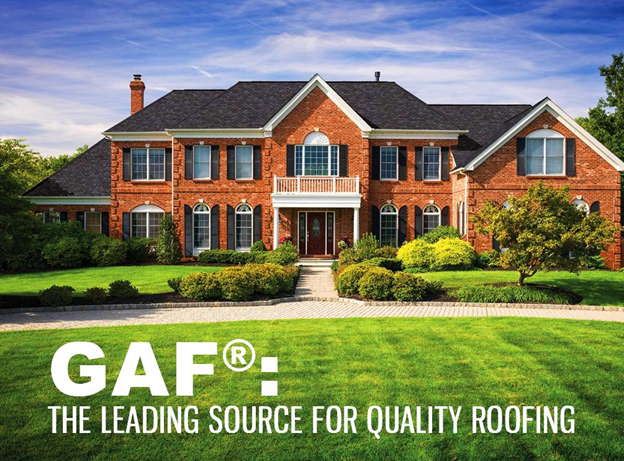 Every year, David Weekley Homes evaluates different companies in terms of quality, performance in reliability, service, communication, and timeliness. This is the seventh time that GAF has been recognized for excellence in quality.
How GAF Ensures Quality Roofing
GAF roofing in Middletown, DE, performs better than others because of its materials and professional installation. GAF Master Elite™ roofers like Homecraft® can install GAF's Lifetime Roofing System. This is composed of several parts that work together to protect your home. It includes:
Lifetime shingles – You can choose from Timberline® and Designer shingles that offer beauty and protection in one. Some shingles come with Advanced Protection® that are tested for toughness, fire and wind uplift resistance, flexibility, and granule adhesion.
Attic ventilation – To reduce energy bills and maintain a comfortable indoor environment, GAF offers Cobra® attic ventilation. This also prevents premature damage to exterior components.
Roof deck protection – This provides protection from wind-driven rain and allows moisture to escape the attic.
Starter strip shingles – They eliminate the risk of blow-offs and makes installation easier.
Leak barriers – They keep water damage at bay, which causes premature damage to both interior and exterior components.
Ridge cap shingles – They guard against leaks around the ridges and hips of your roof. They also enhance the look of your system.
Installation completes GAF's quality roofing. Only qualified roofers in Newark, DE, like Homecraft have the skills and knowledge to properly install GAF roofing. As Master Elite roofers, we commit to ongoing training regarding the latest installation techniques. We also have a proven reputation in the area as reliable contractors who provide quality services.
As certified contractors, we can also offer GAF's industry-leading warranties. We can offer their best system warranty, the Golden Pledge® Limited Warranty. This covers material defects for 50 years and workmanship for 25 years.
If you need replacement or roof repair in Bear, DE, Homecraft is a name you can trust. We have been helping homeowners build better homes since 1981. We offer only the best products and services for your home.
Call us today at (302) 798-0302 to learn more about GAF roofing. You can also schedule a free in-home consultation by filling out our contact form.