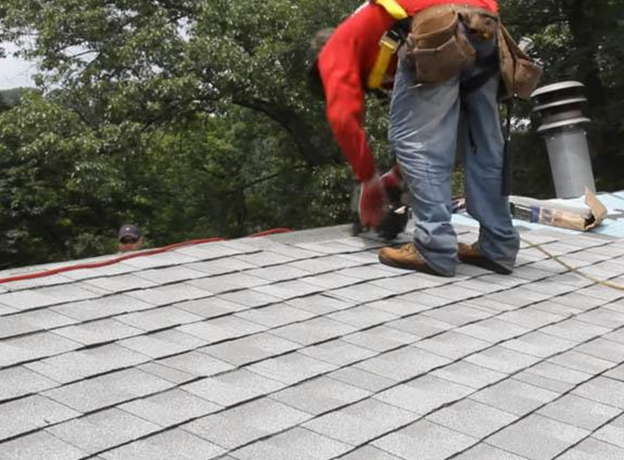 Some homeowners think that roof replacement is one of those projects you can do in a day. What they don't know however, is that it involves a complex process and that they need the help of expert contractors to ensure success.
Replacing a roof is not just about getting new shingles. It's about installing a complete roofing system that will protect your family and valuables for years to come. Before installing your new system, though, it's best to evaluate the deck and get a roof repair in Bear, DE, when necessary. As a GAF® Master Elite™ contractor, Homecraft® can install GAF's advanced roofing system for you. Let us talk about the components involved:
Leak Barrier – A self-adhering waterproof membrane, it helps protect the most vulnerable areas of your roof, including the valleys, edges, and eaves. Basically, it covers your roof to resist wind-driven rain and prevent leaks, as well as clogged gutters.
Roof Deck Protection – Harsh storms can allow wind-driven rain to blow underneath your shingles. With GAF's Deck-Armor™ underlayment, you can protect your roofing in Middletown, DE, from the elements and prevent the risk of blow-off. It is also great at eliminating trapped moisture in the attic, avoiding structural problems and mold growth.
Starter Strip Shingles – Installed at the eaves, they keep your shingles firmly attached to the system so that they won't blow off in high winds. Additionally, they might help you qualify for GAF's upgraded wind warranty coverage.
Asphalt Shingles – Homecraft is among the top Master Elite roofers in Newark, DE, which means we can install the highest quality asphalt shingles on your home. Our products come in a variety of styles, colors, and finishes that can suit the taste of any homeowner.
Ridge Vent – It works with eave vents to remove damaging heat and moisture from your attic. As such, it can also contribute to enhancing your home's energy efficiency.
Ridge Cap Shingles – They help reinforce your roof's hips and ridges, and help guard against leaks. They also add aesthetic appeal to your roofline.
With these components, you can surely enjoy a roofing system that will protect your home, improve its curb appeal, and increase your property value. Contact Homecraft today to get started with your roof replacement project. You can reach us at (302) 798-0302 or fill out our contact form.