Curb appeal is one of the reasons many homeowners remodel their homes. If you're looking to improve your home's appearance, consider installing new siding in Wilmington, DE. Apart from the roof, this component contributes greatly in your overall aesthetics because they cover the majority of your exterior.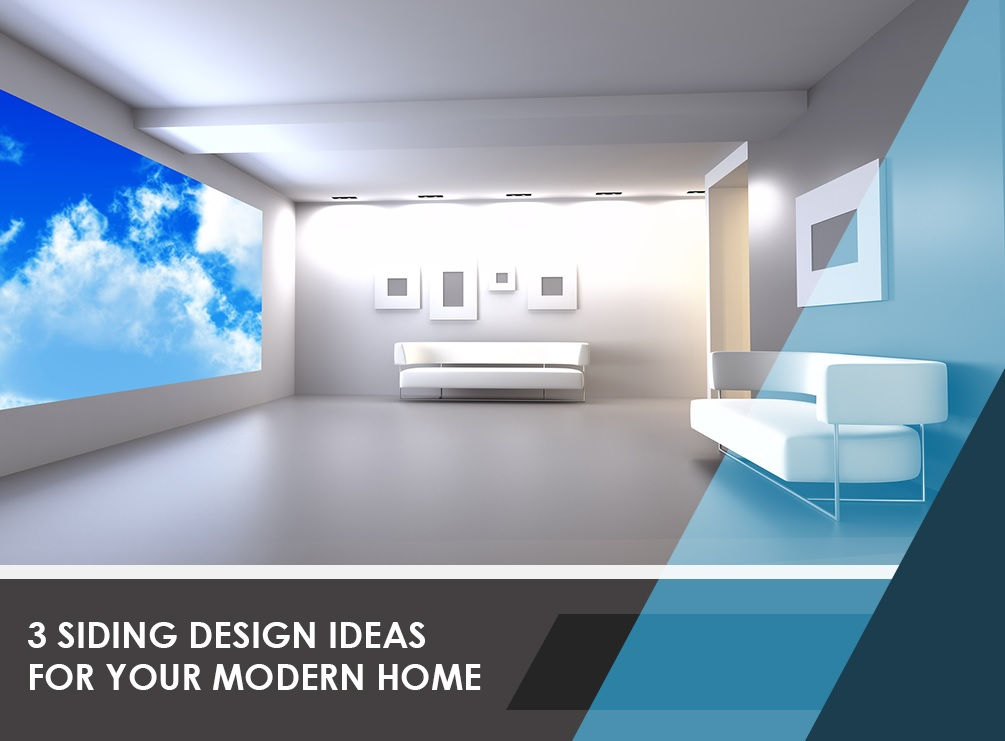 Choosing a siding replacement, however, requires careful planning and consideration. One of the factors you should consider is your architectural style. If you have a modern home, selecting new siding should be easy. Homecraft®, your top home improvement partner in the region, shares three smart tips to help you choose a siding for your modern home.
Choose a Versatile Material – The material you choose for your siding plays a crucial role in your home's beauty and performance. Delaware can experience severe weather throughout the year; that's why you should choose a material that can provide ample protection without compromising your home's appearance. At Homecraft, we recommend cedar shake and vinyl siding in Wilmington, DE. These materials have superior strength and durability that can preserve your structure. In addition, they can boost your home's curb appeal, thanks to their versatility in color and design.

Consider Horizontal Design – Installing horizontal vinyl or cedar shake siding along your home's exterior face can boost its modern look. Their rich texture and coloring will also add character to its appearance.

Keep Your Color Selection Simple – Lastly, be sure to pick colors that don't exude too much effect. Some of the best palettes to consider for modern structures are white, gray, black, and neutrals. While they might be plain looking, they can create a sense of minimalism that you want for your modern home. Additionally, they allow you to play freely with colors for your other home components.
These design ideas can help you achieve the perfect appearance for your modern structure. When looking for the right siding, you can count on Homecraft, your trusted siding contractor in Hockessin, DE. We have top-quality vinyl and cedar shake siding that can enhance your home in more ways than one.
To schedule a FREE consultation, give us a call at (302) 798-0302 or complete our form. We'll get in touch with you as soon as we can.