Homeowners should consider a lot of things when choosing the right siding for their DE homes. There are, however, three important factors that stand out: the ability to withstand harsh elements, provide lasting performance, and enhance the overall appearance of your exterior. Not many brands can live up to these factors, which is why Homecraft® installs quality Mastic® Vinyl Cedar Shake siding, the one brand that can.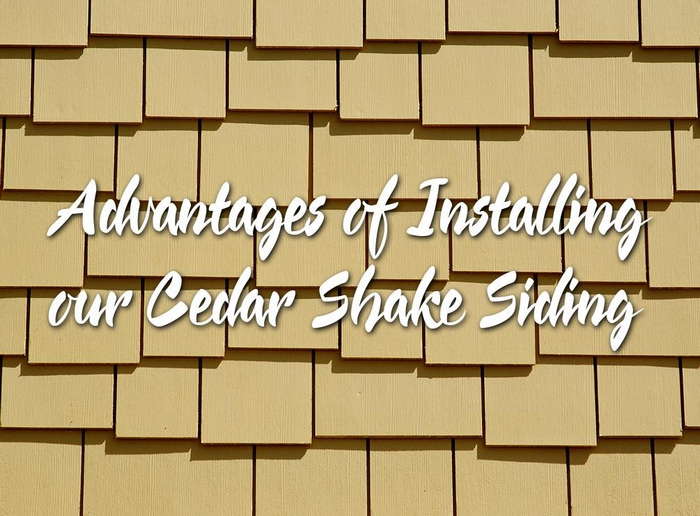 As the most trusted siding contractor in Hockessin, DE, and the nearby areas, we only provide products that can meet the needs of local homeowners. So why should you pick our cedar shake siding for your home? Let us discuss four advantages of choosing this siding brand:
Superior Weather Performance – In a state where high winds and heavy rainfall often occur, such as Delaware, homeowners need to protect their homes with the most durable material available. Homecraft helps hundreds of local homes remain safe from costly damage over the years by installing high-performance cedar shake siding. Our products can perform greatly even under 190 mph wind speed, making it a great choice for diverse climates.
Versatile Design – Vinyl siding come in a wide array of colors that can completely transform your home's façade. They exhibit the beauty of freshly painted or stained wood designs, giving your home a unique, rustic appeal. In addition, our Mastic vinyl cedar shake siding in Wilmington, DE, are available in different profiles, such as Cedar Discovery Hand Split Shakes and Perfection Shingle Double 7".
Topnotch Accessories – Our cedar shake siding comes with a number of accessories to improve your home's look and performance. These include Mastic soffit, fascia, trim, and shutters, all in matching colors.
Ease of Maintenance – Like any other vinyl siding in Wilmington, DE, our cedar shake siding requires no painting to preserve its beauty. It also doesn't need frequent scraping and maintenance, as it's guaranteed not to crack, warp, or split even under harsh conditions.
At Homecraft, our goal is to help improve your home while reducing maintenance costs. We make that possible by providing products and services covered with strong warranties. To learn more about the benefits of our cedar shake siding, simply call us at (302) 798-0302 or complete our form. We'll be ready to assist you.